It is almost time for Kindergarten Registration! (Please see the flyer for more information).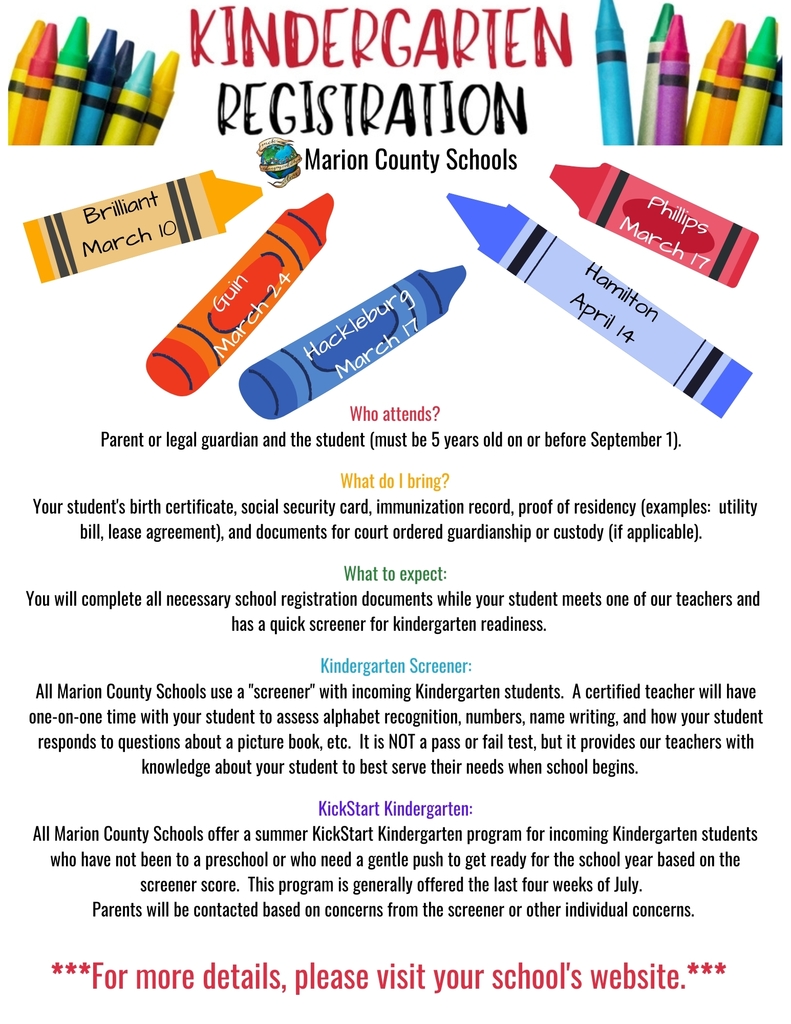 This Friday, March 3rd, will be a Teacher Workday for all Marion County Schools. Students will not come to school on that day.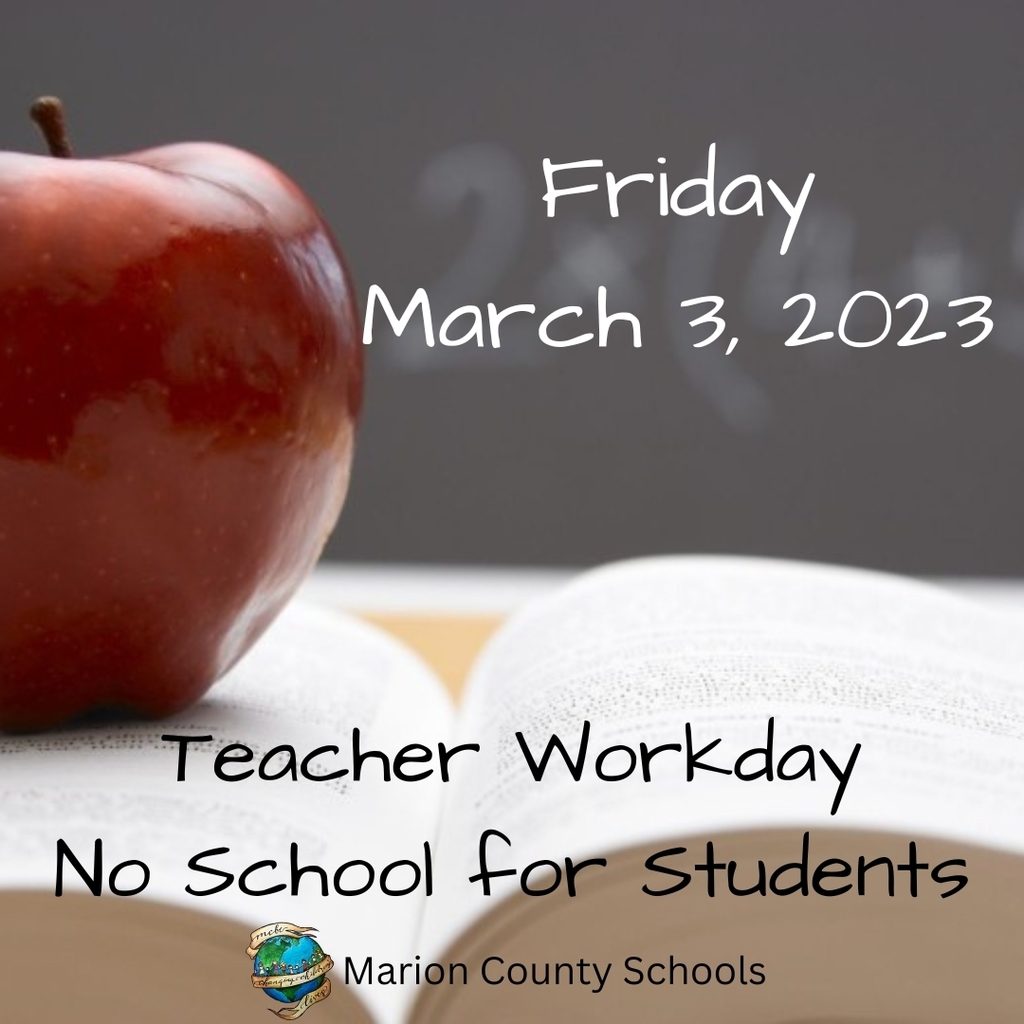 Marion County Schools invites parents to a meeting concerning the district wellness policy on March 16, 2023, at 3:30 PM. The meeting is to be held at the Marion County Board of Education office, 188 Winchester Drive, Hamilton, AL. Healthy choices at school help keep our students healthy and ready to learn. The wellness policy helps our schools create an action plan for nutrition and physical activity at school. Parents can share feedback to help ensure the policy is meeting the needs of the students.

The 2023 BRIDGE Senior Student Job Fair was held this morning at Bevill State Community College. This event, sponsored by the Marion County Schools Career Coaches, is designed to build relationships to initiate development of gaining employment for our senior students. Thank you to ALL who participated to make this such a success! (More pictures can be found on our Facebook page).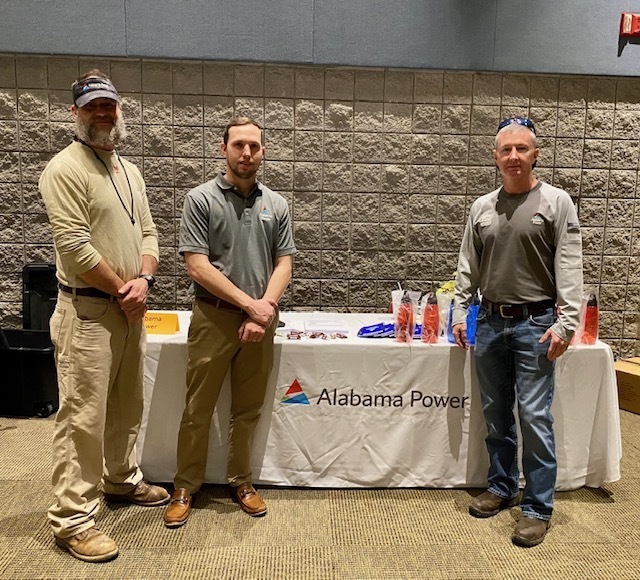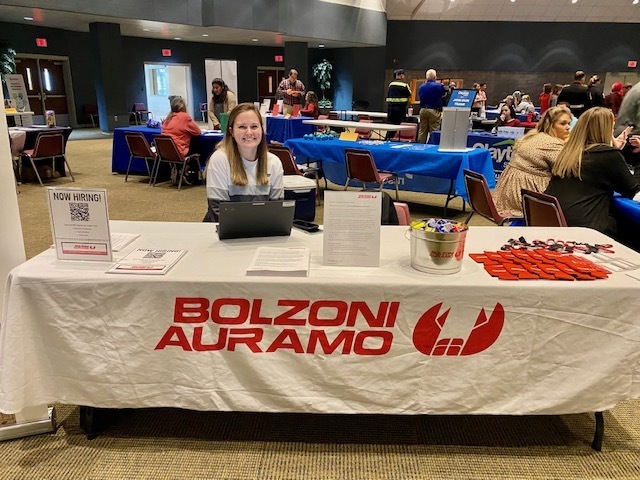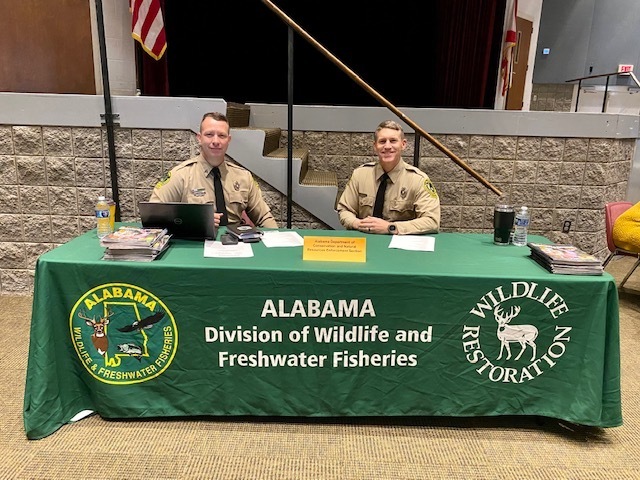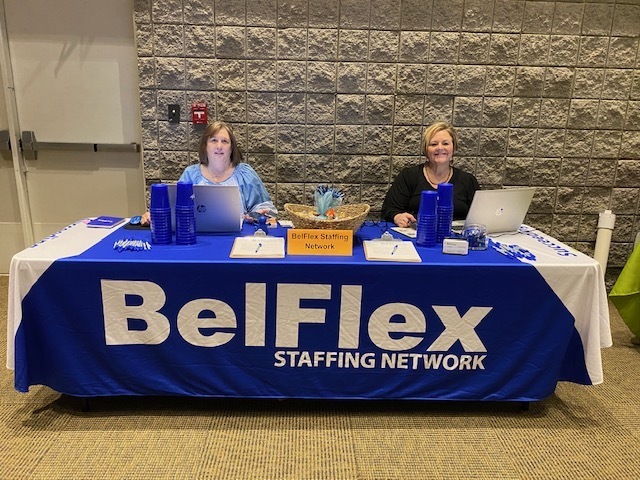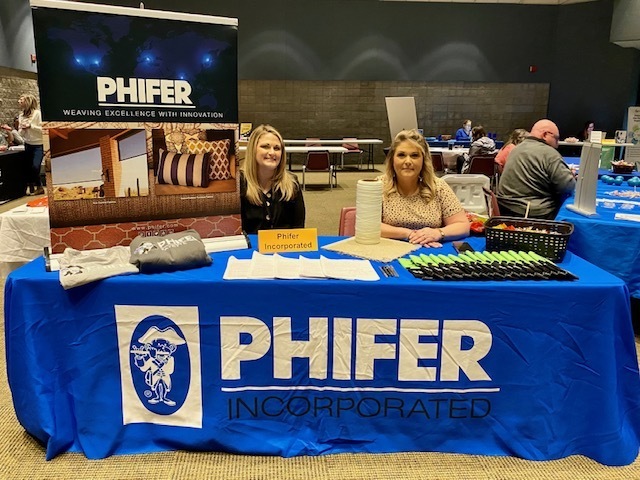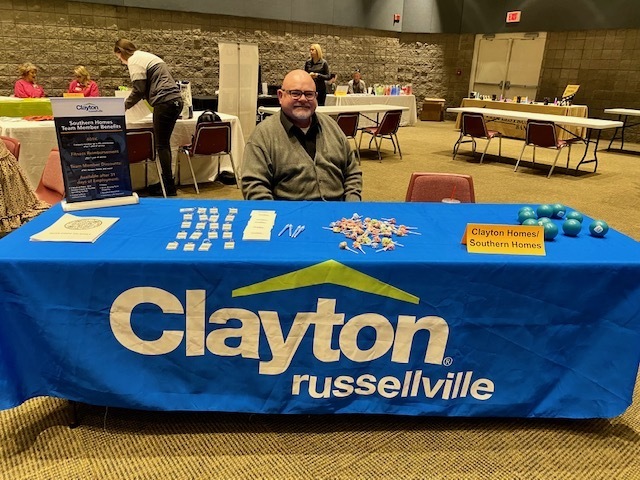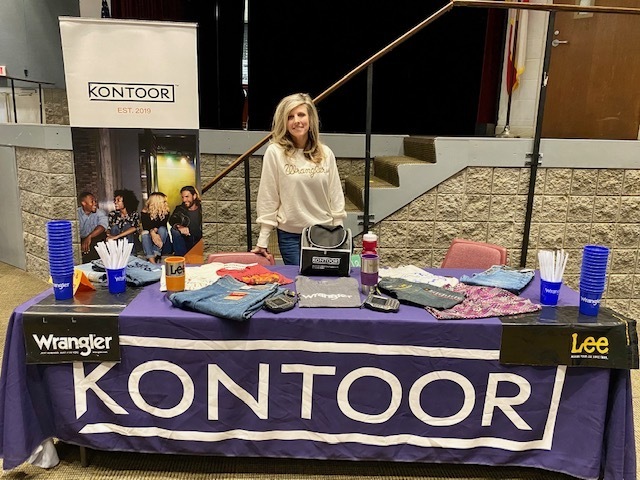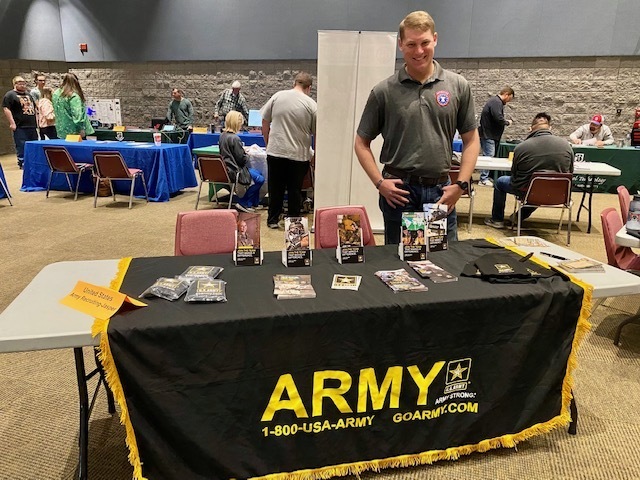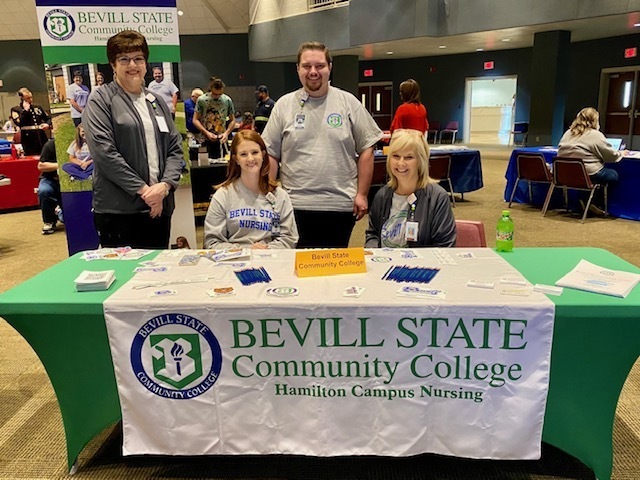 FFA Week: Hackleburg and Hamilton High School's FFA officers did an excellent job speaking before the Marion County Board of Education today. Each shared information about FFA and the many projects they have completed. We are proud of these young ladies and young men!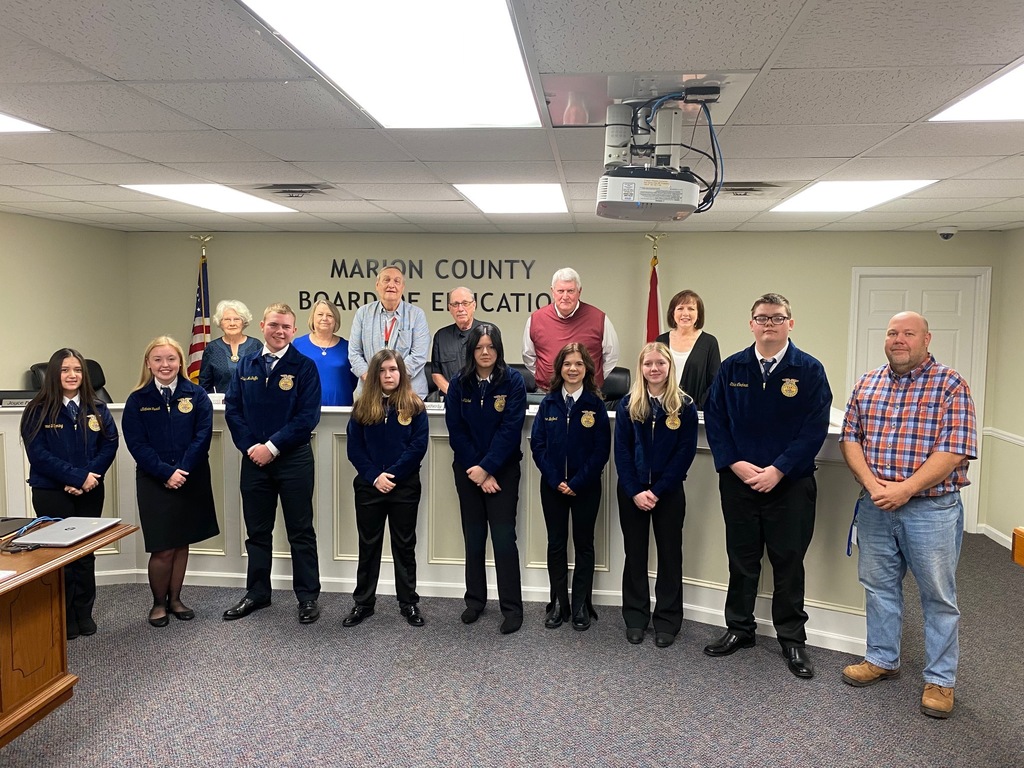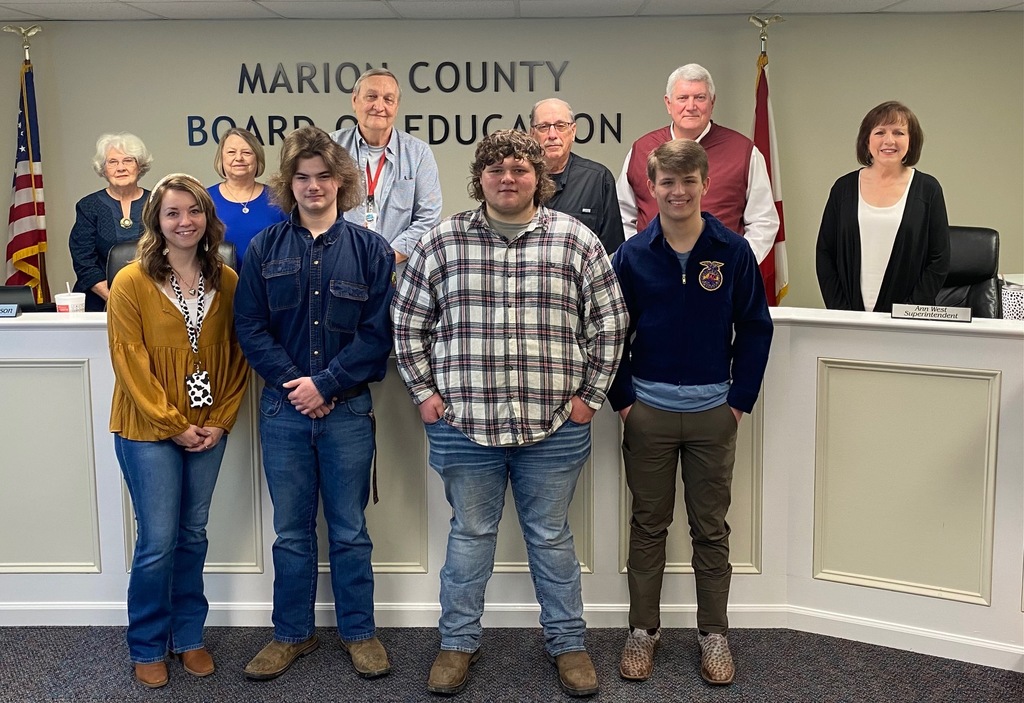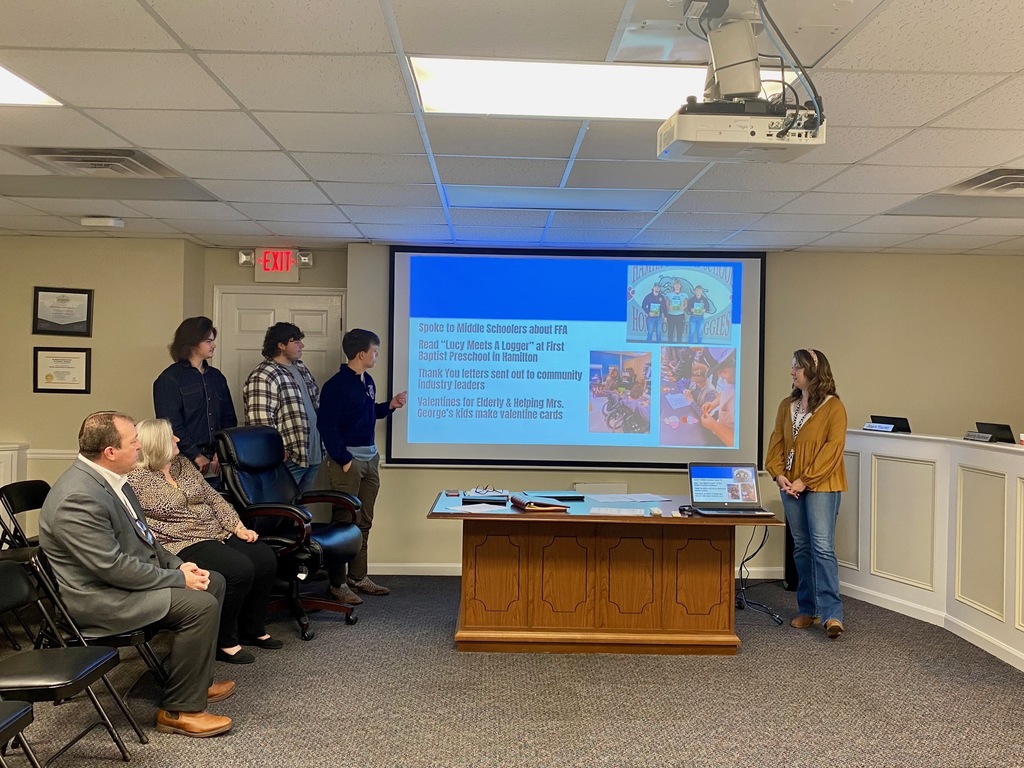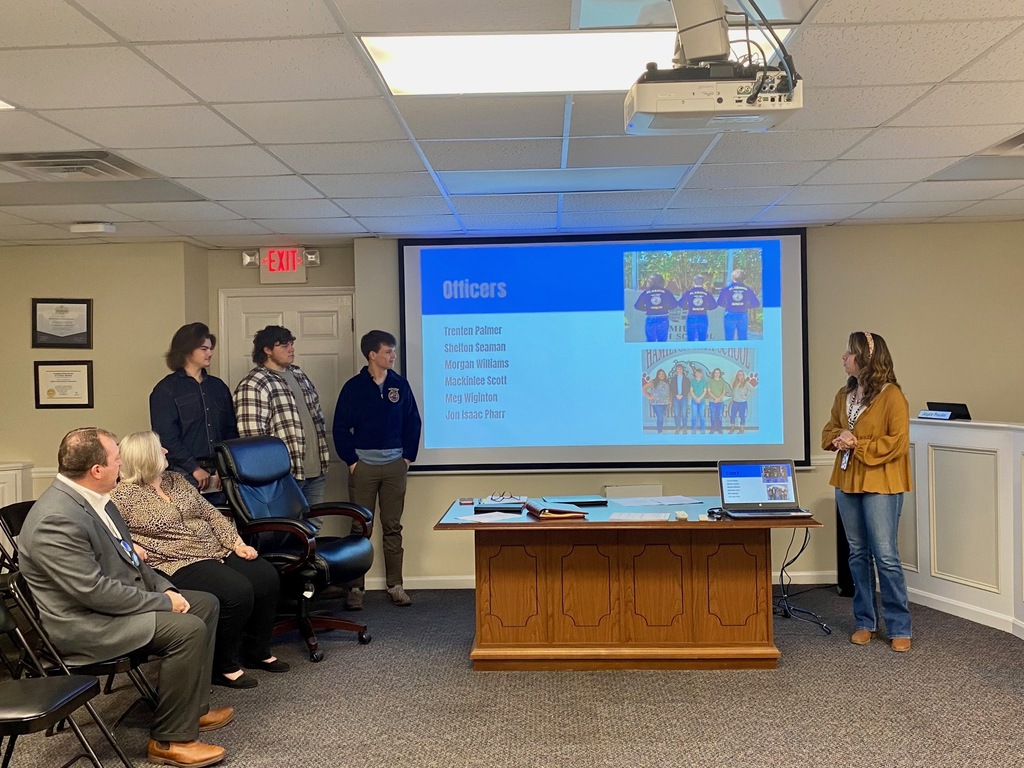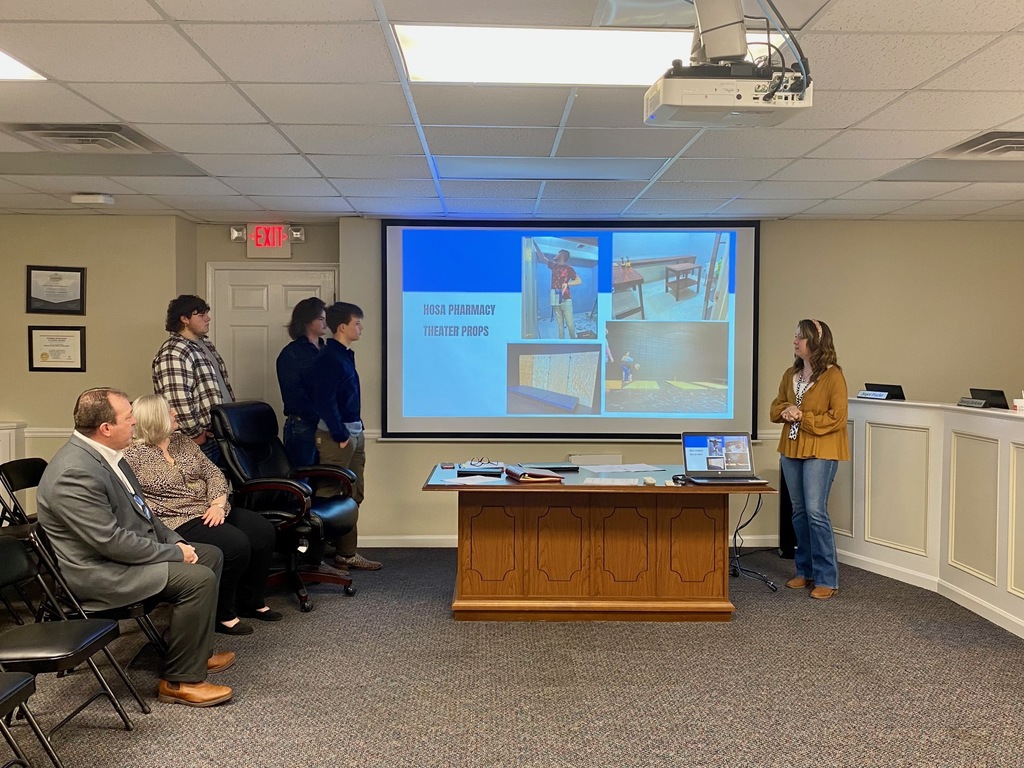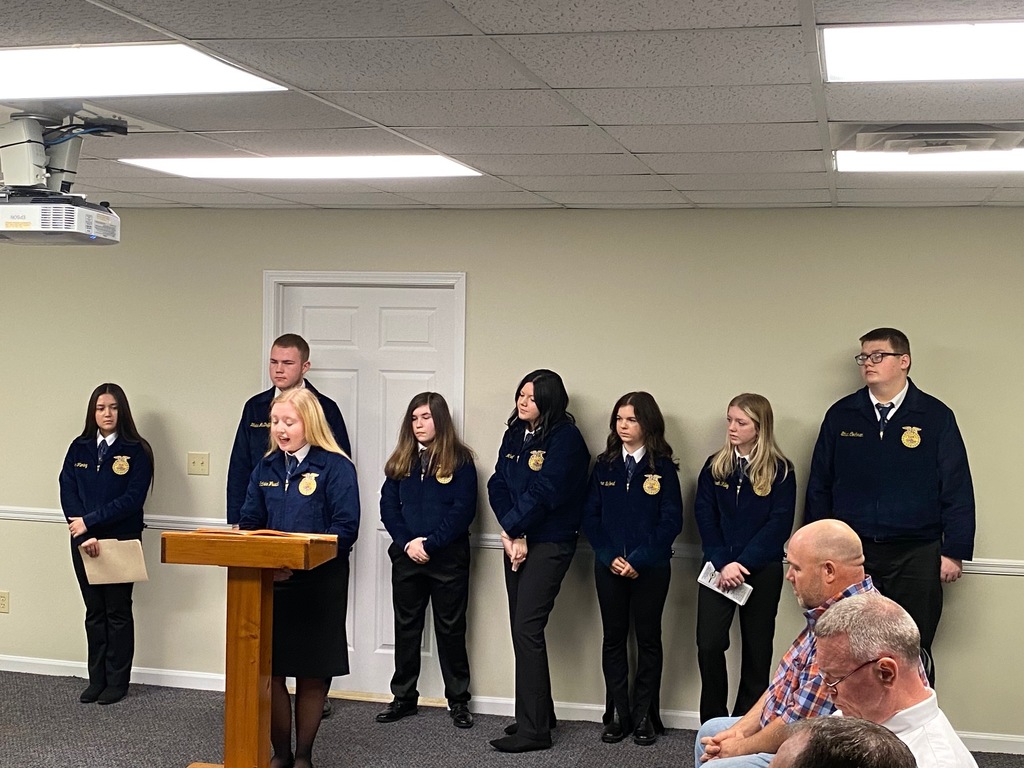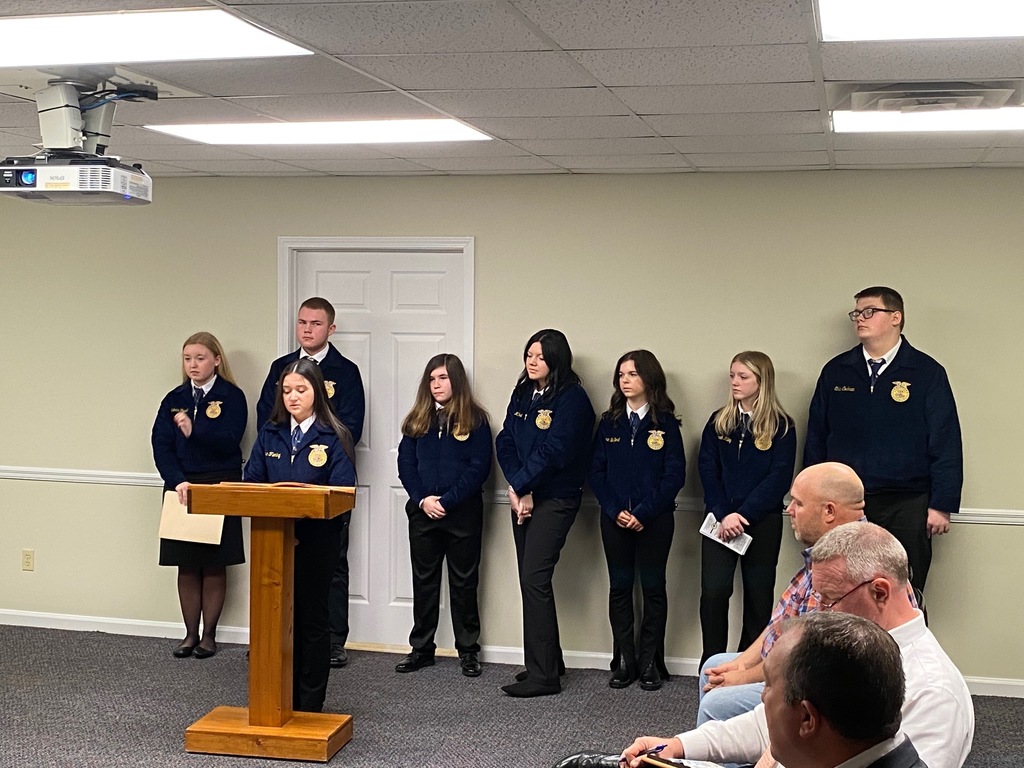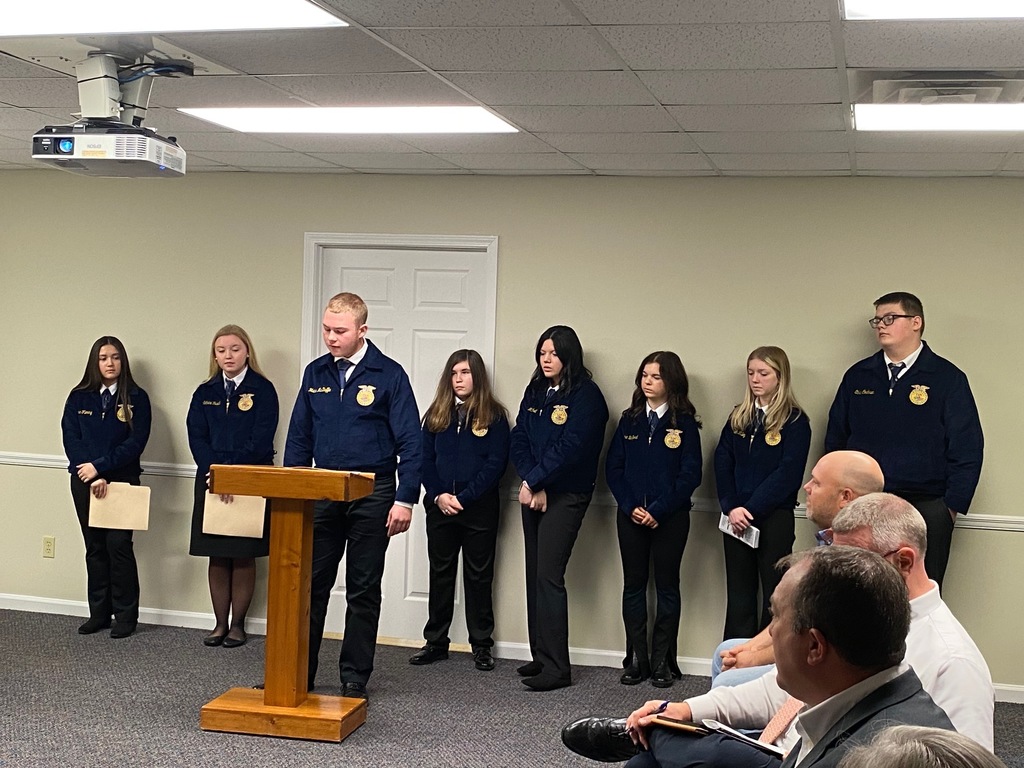 Hackleburg High's FCCLA had a very busy FCCLA Week. This included: member recognition with cookies, acts of service within the school, catering a delicious lunch for the faculty, sewing and collaborating with pre-k students on a project, making homemade doughnuts and running a coffee bar every week to raise money for the senior trip, and gathering donations and volunteering at the animal shelter in Florence. There are great things happening in Marion County Schools!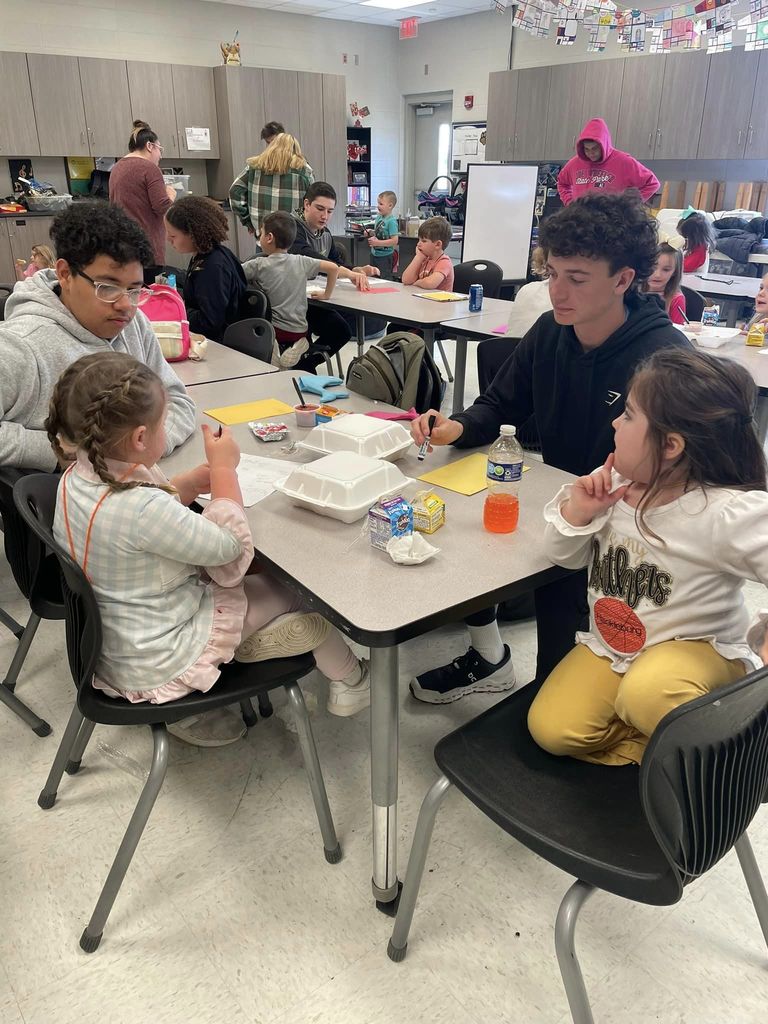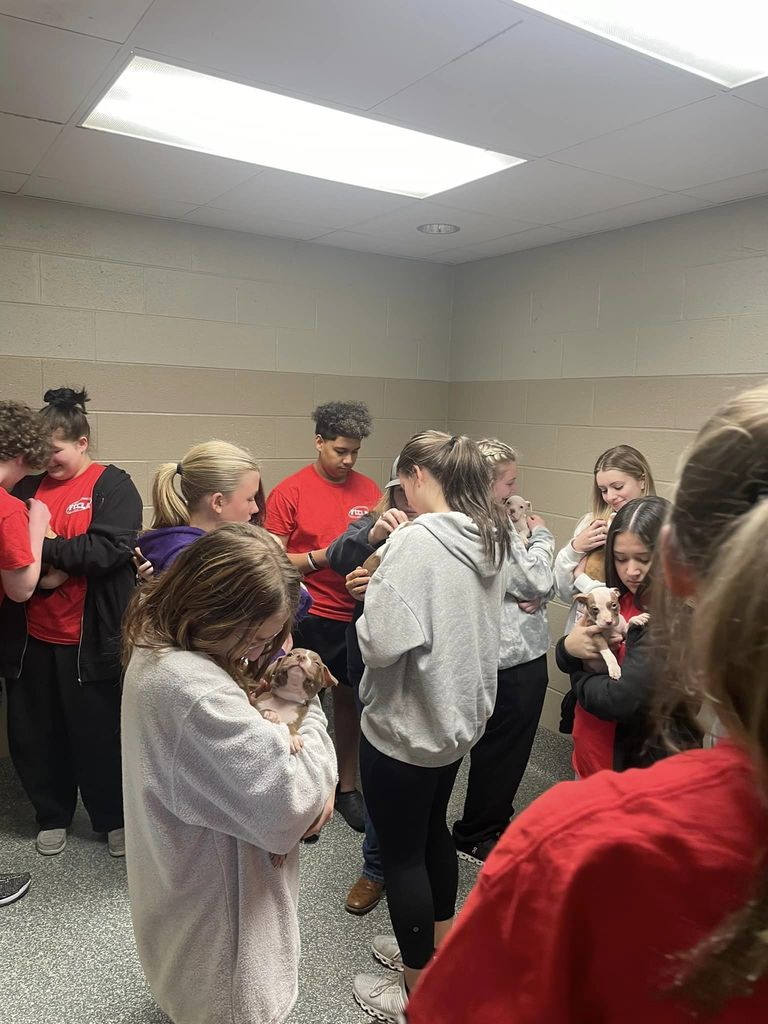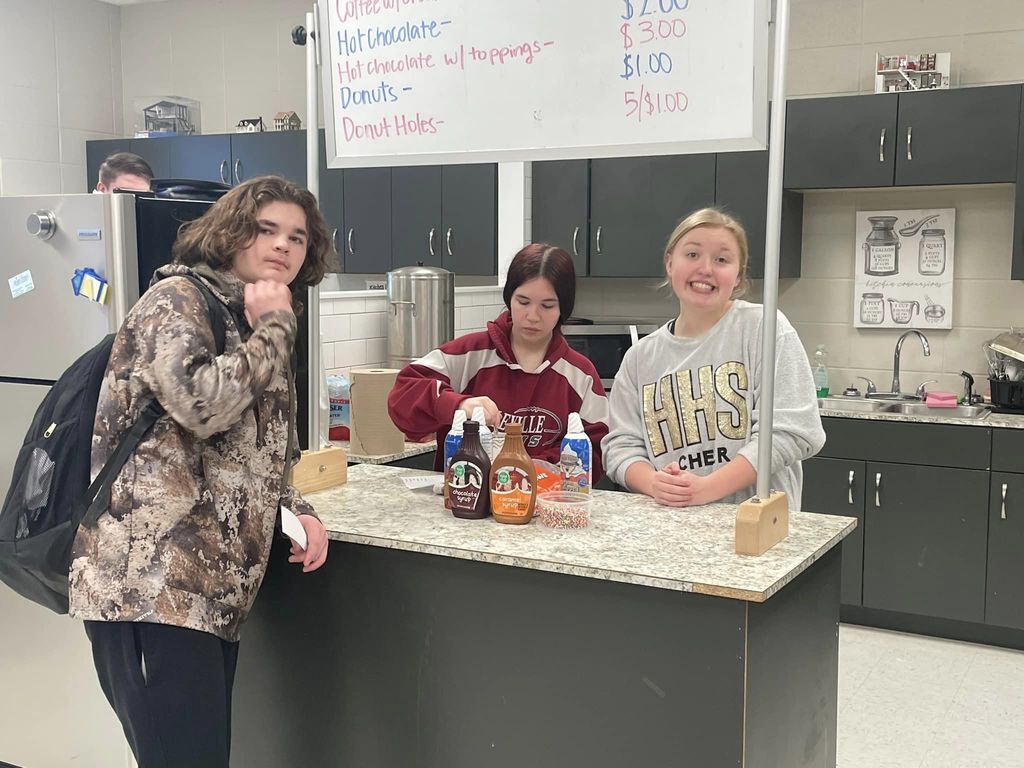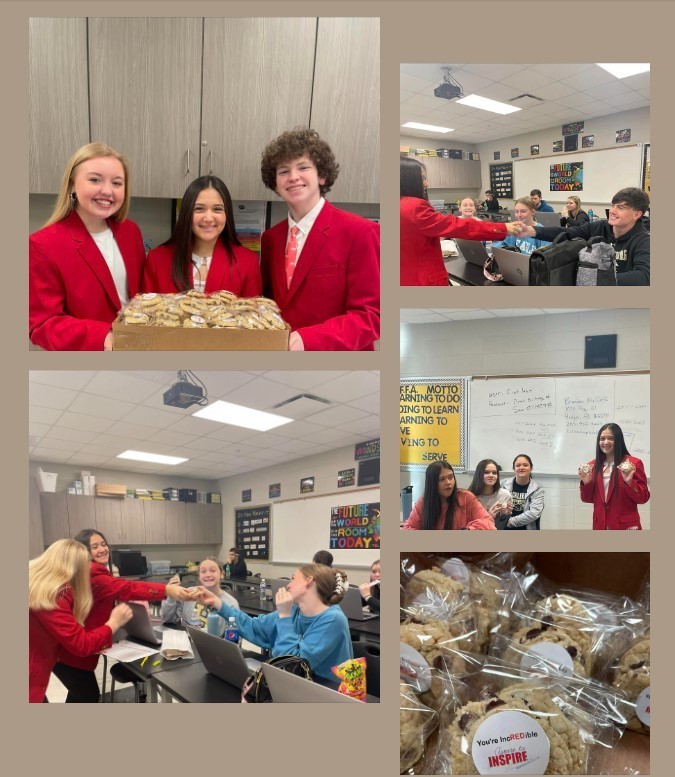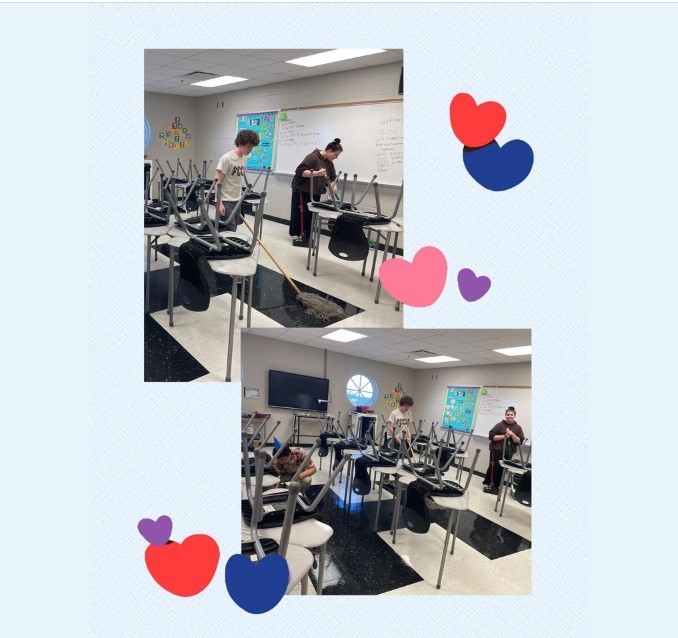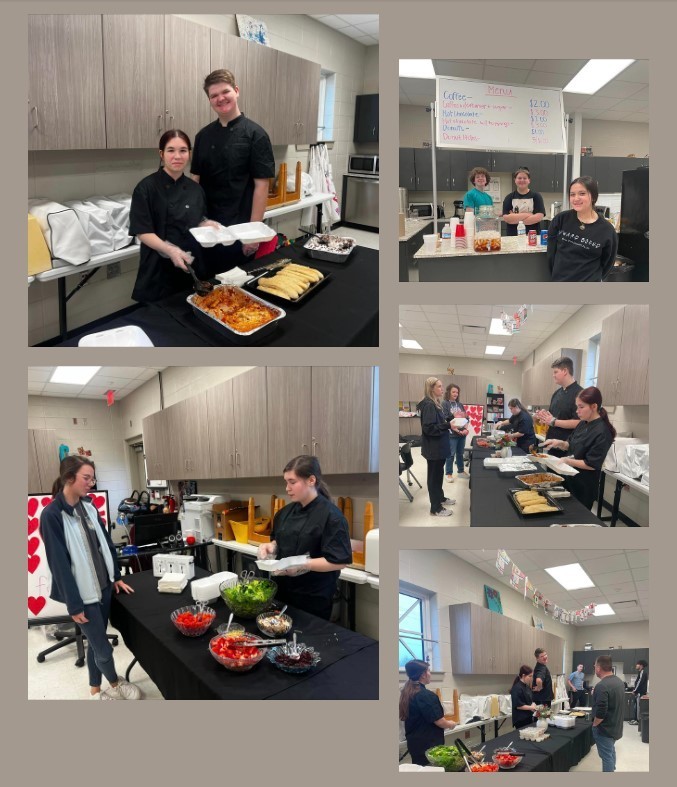 Hackleburg High's FFA hosted its 1st Annual Farmers and Supporters Breakfast this morning. The FFA thanked local members of the agricultural community with a complimentary breakfast after an informative FFA presentation/meeting. Great things are going on in Marion County!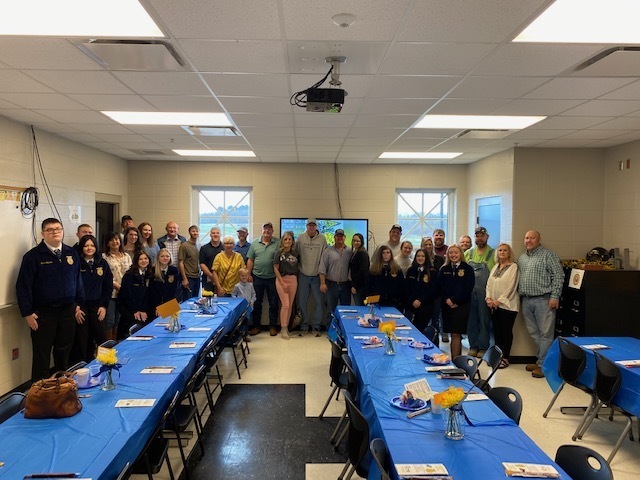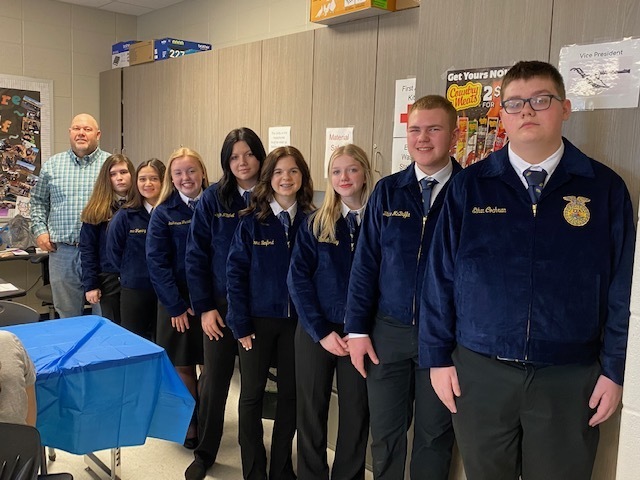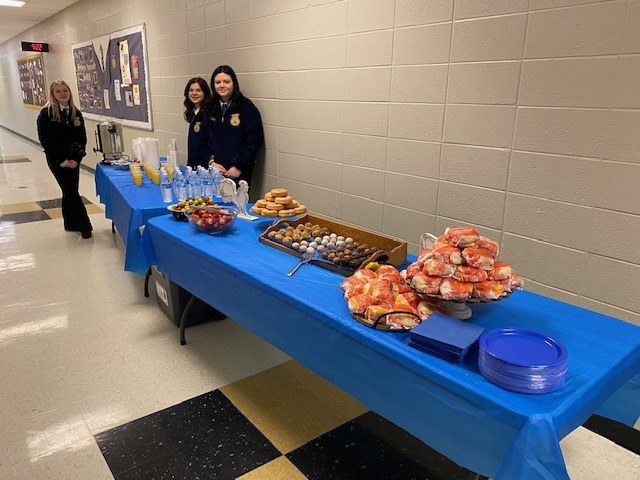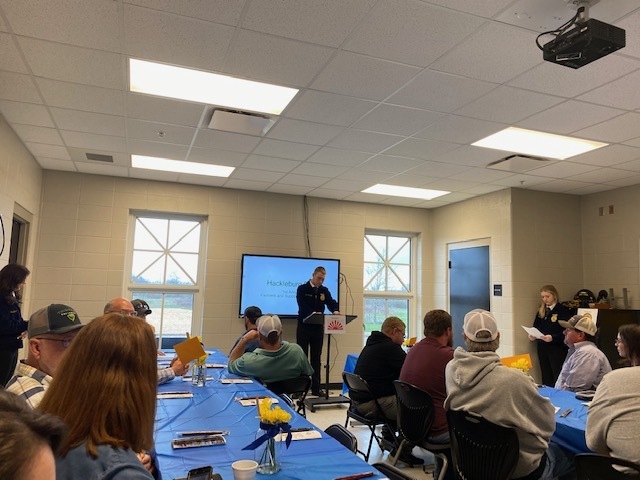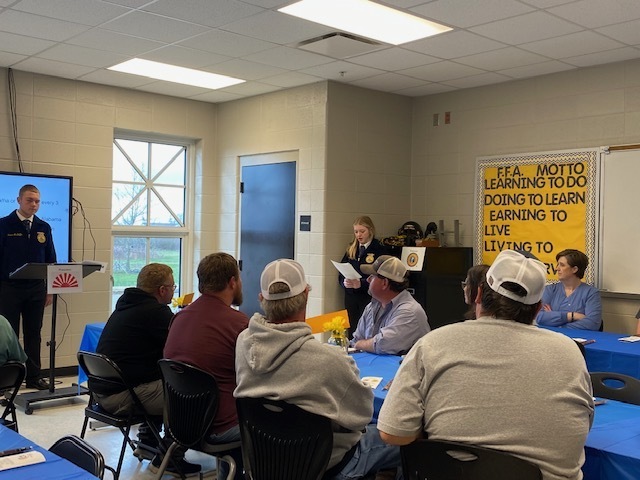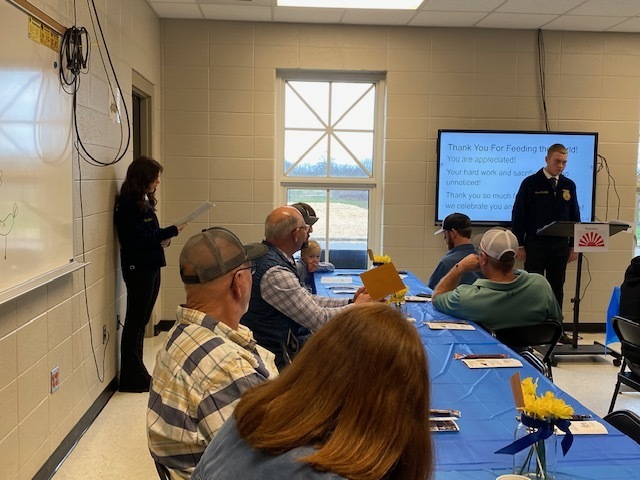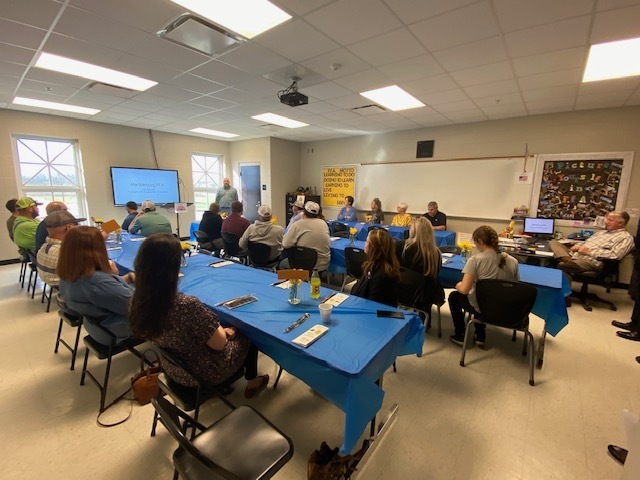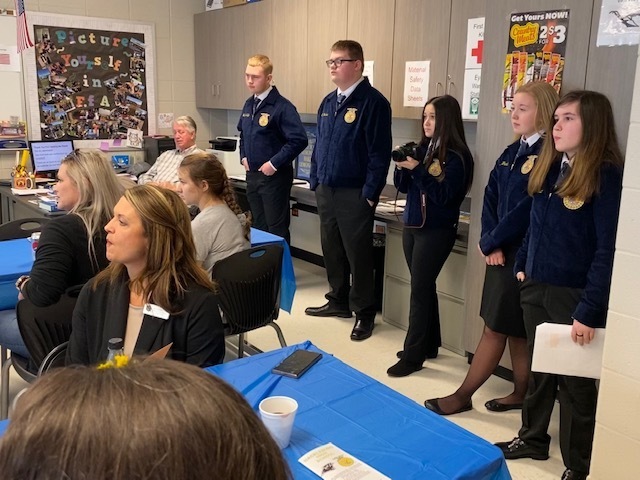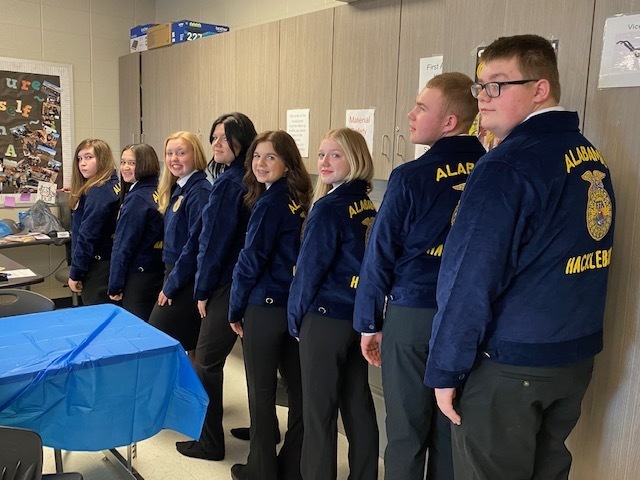 Business & Industry, If you haven't already registered to attend, please register using the link below. We would appreciate your attendance again this year. Thank you! Marion County Career Coaches Registration Form:
https://forms.gle/UE3PjsRRvggv6w7h9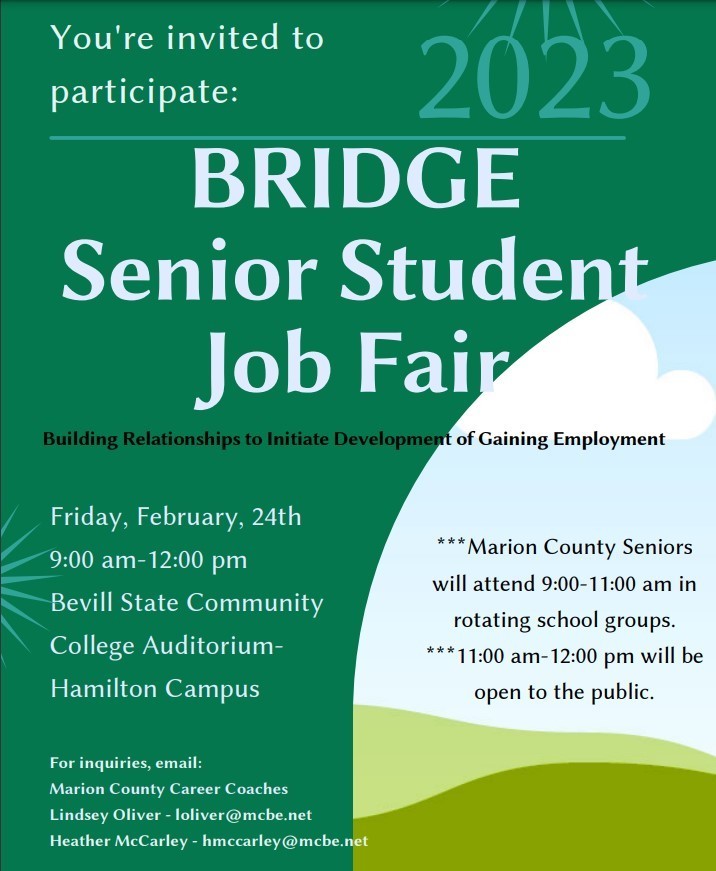 All Marion County Schools will be closed Monday, February 20th, 2023, in observance of Presidents' Day.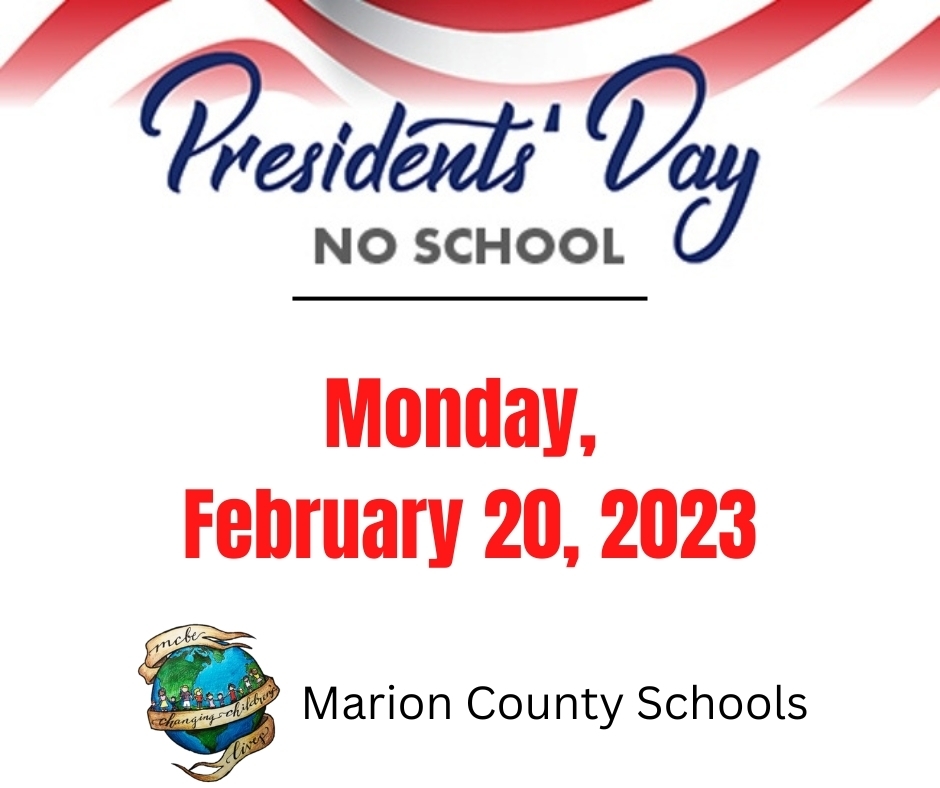 Debido a la amenaza de clima severo, todas las escuelas del condado de Marion serán VIRTUAL mañana, 16 de febrero de 2023. Todas las escuelas estarán CERRADAS. Los estudiantes tendrán tareas para completar EN CASA. ¡Tenga un plan de seguridad y esté atento al clima!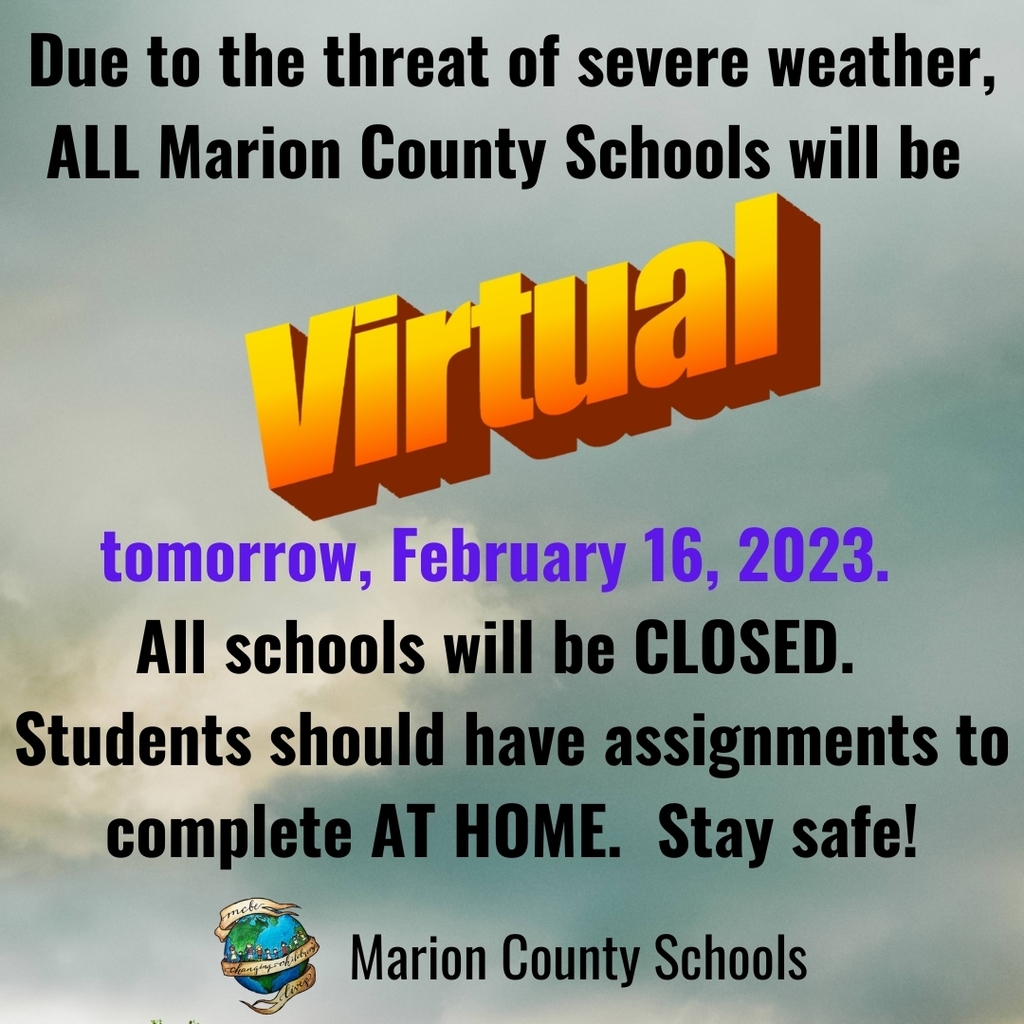 Mrs. Webb's Second Grade Class at Guin Elementary used Sweet Tarts candy to make bar graphs. Learning can be FUN!!!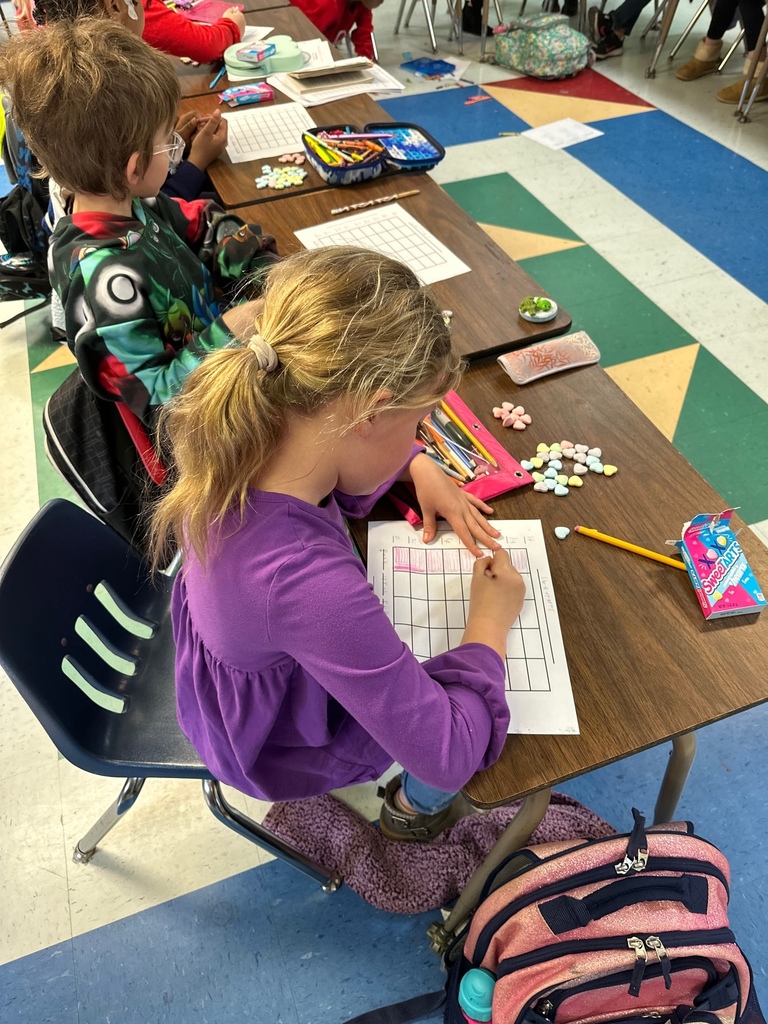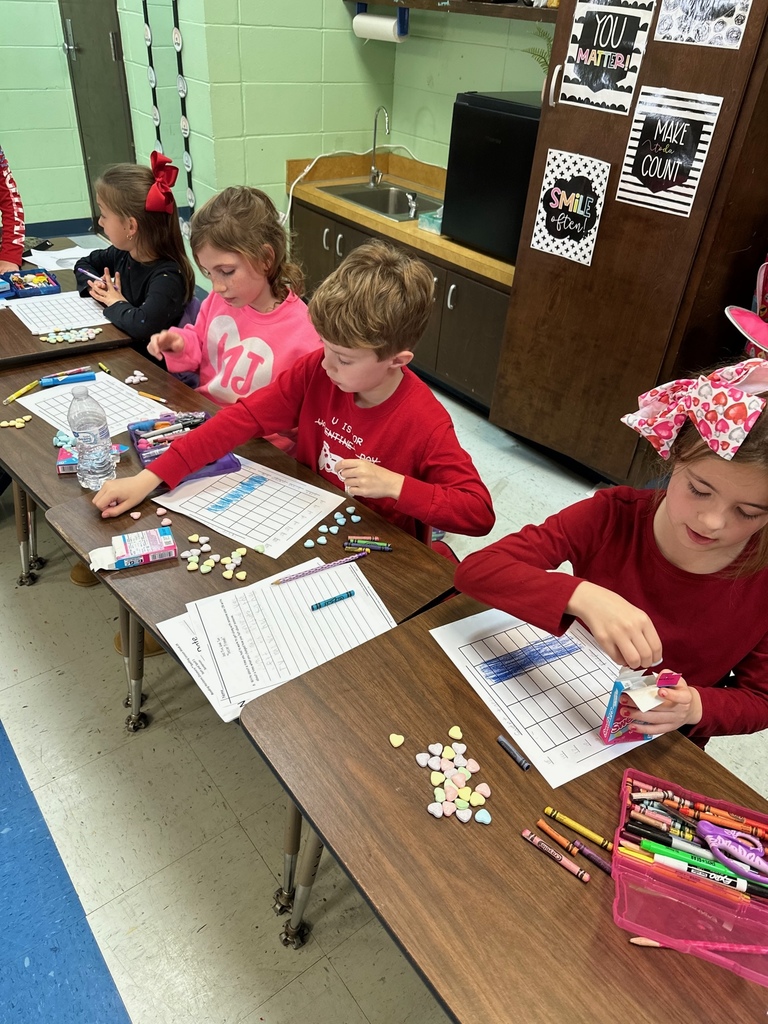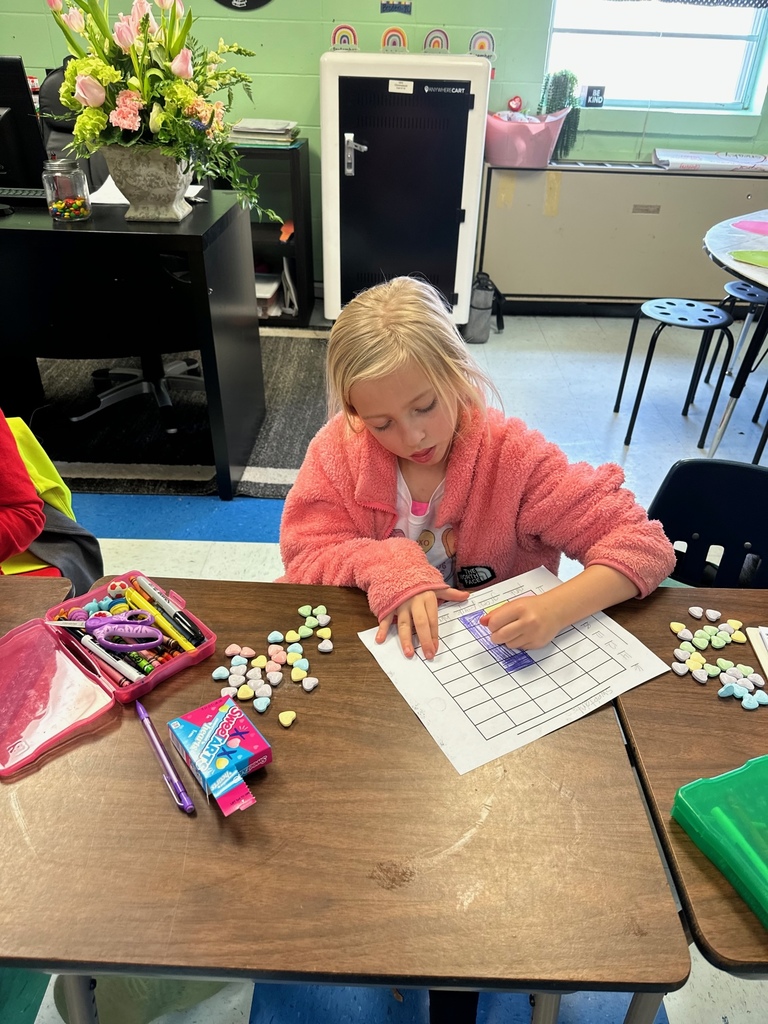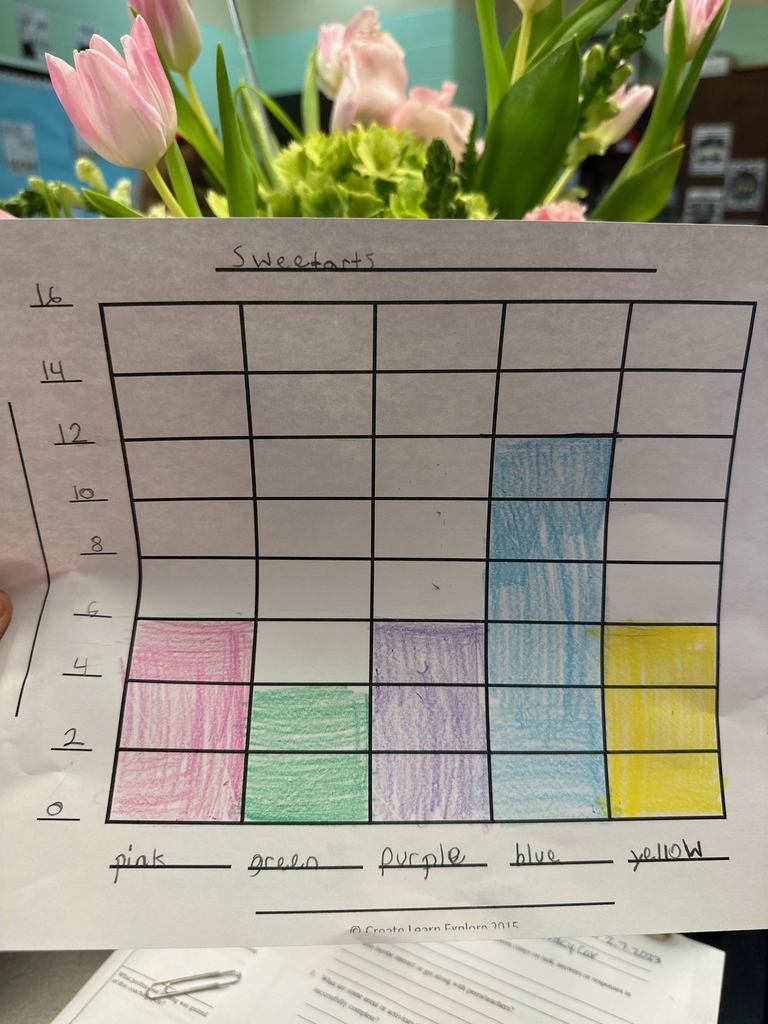 ***IMPORTANT***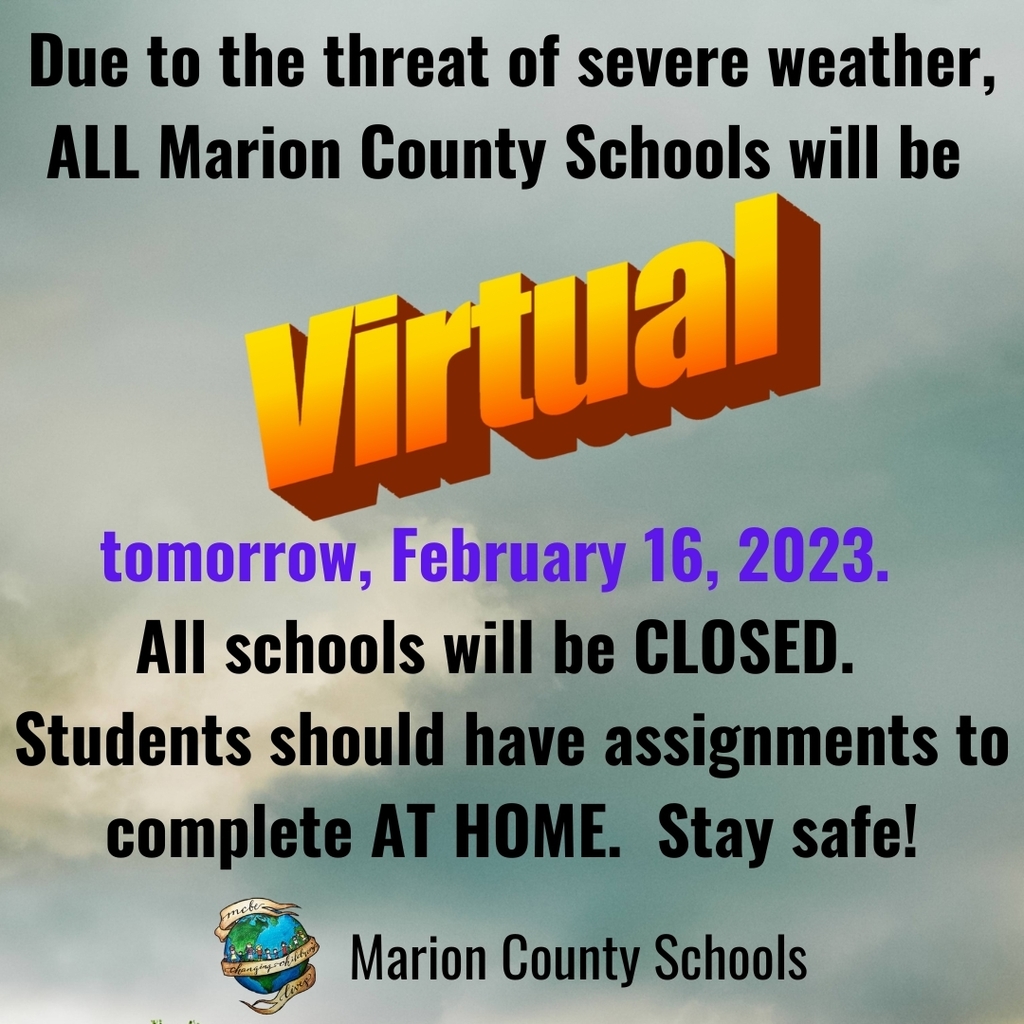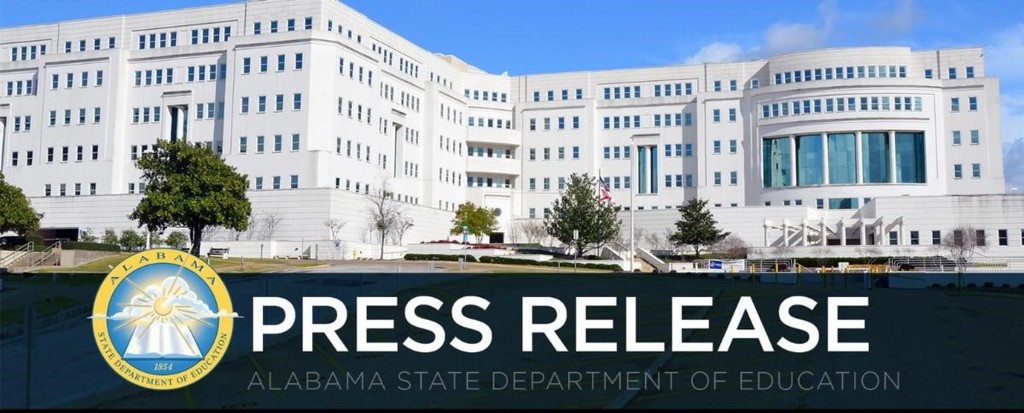 THANK YOU!!!

The Marion Winston Youth Leadership Academy visited the Alabama State Capitol yesterday. This group of young leaders is made up of two 11th grade students from 11 different high schools in Marion and Winston Counties. They had a great guided tour from Representative Tracy Estes.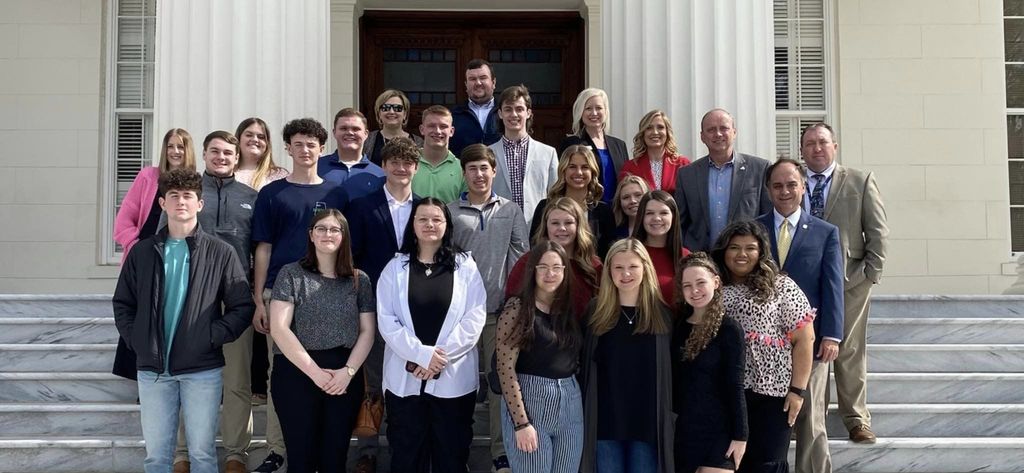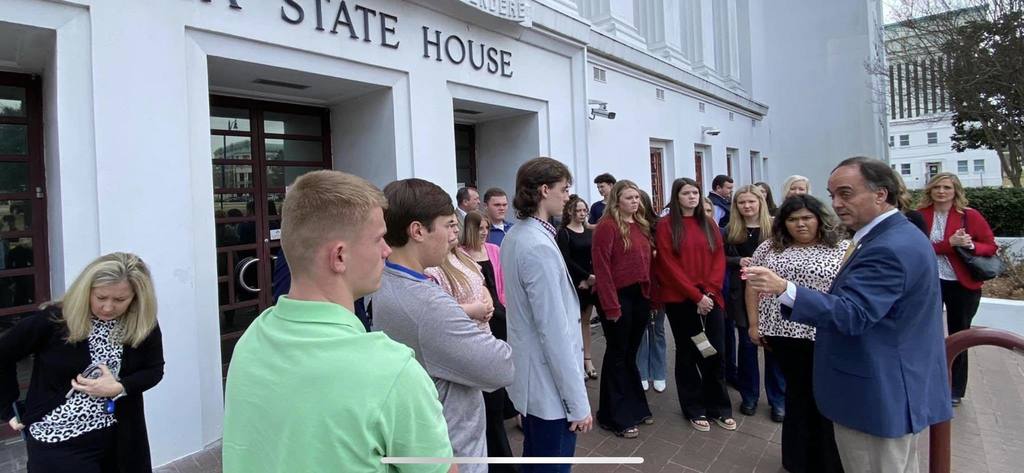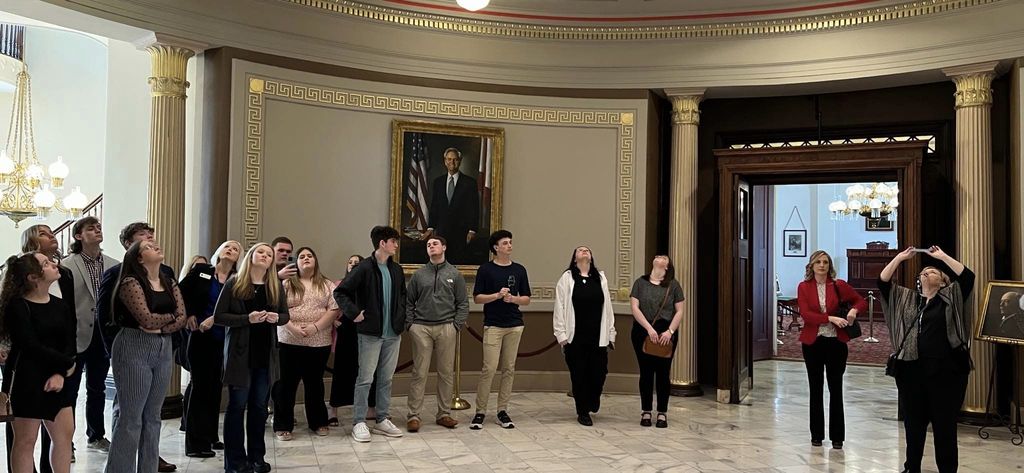 Phillips High School JAG students competed against 19 other schools today with a total of over 450 students present at JAG District. They qualified for JAG State Conference. Also pictured are Lauren Welch, 1st Place Career Prep., and Abby Keller, 3rd Place Employability Skills.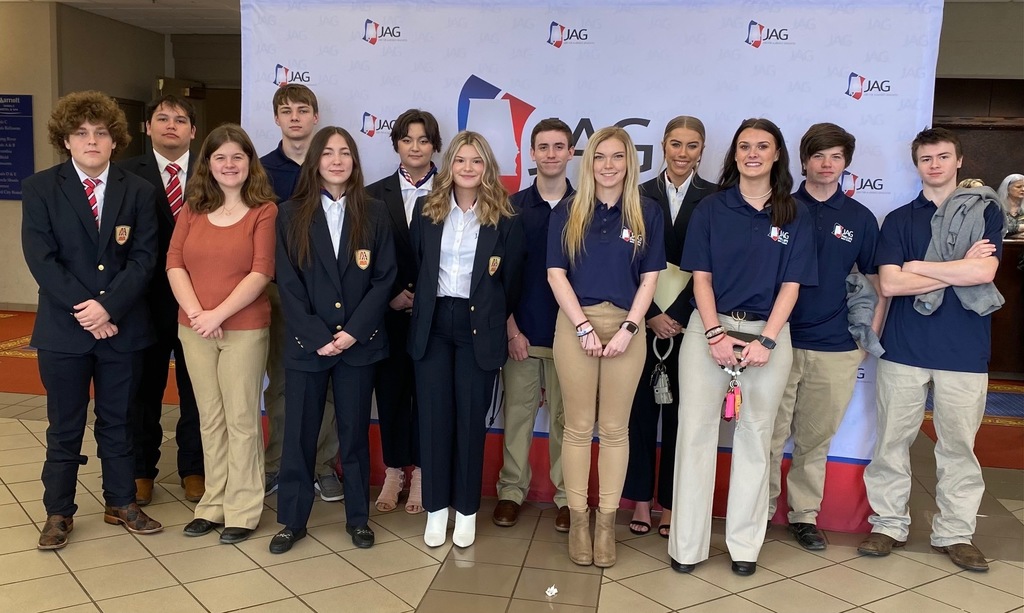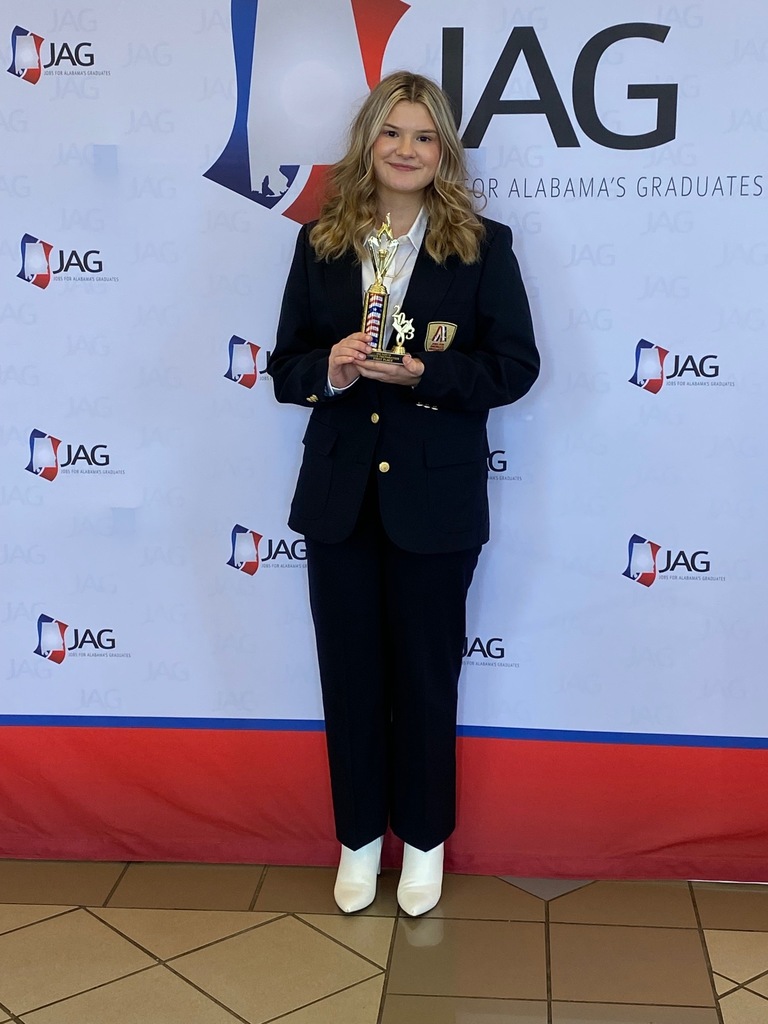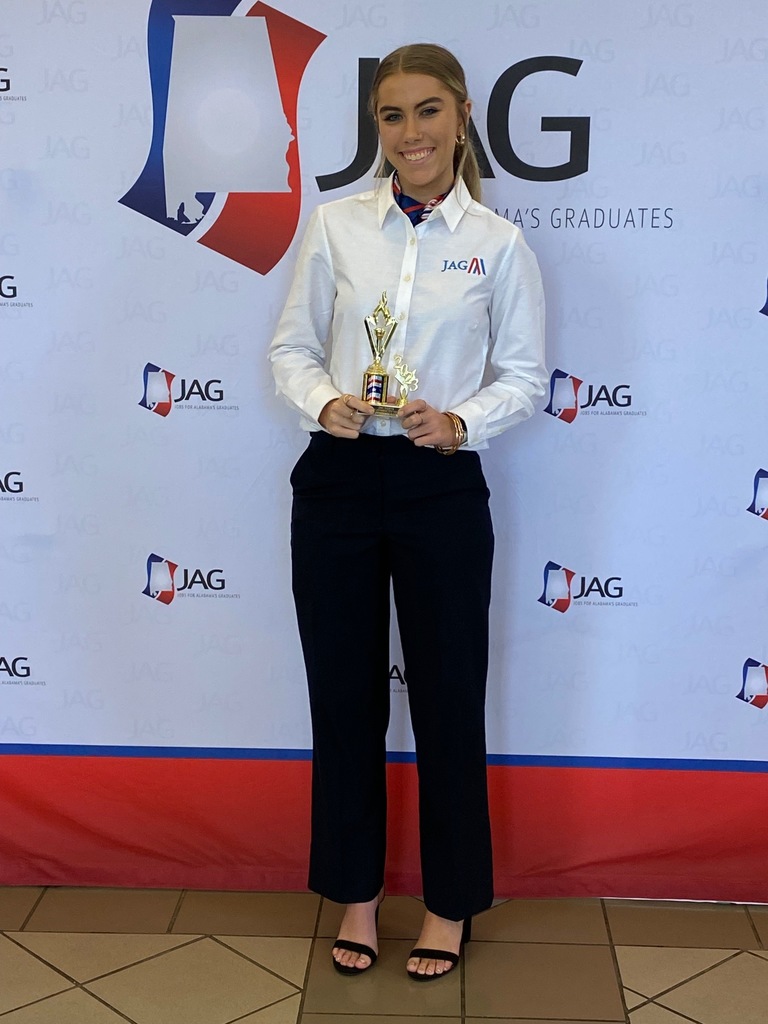 Hamilton Middle School - Students observing physical/chemical changes while heating up different substances is always a favorite! #AMSTILearning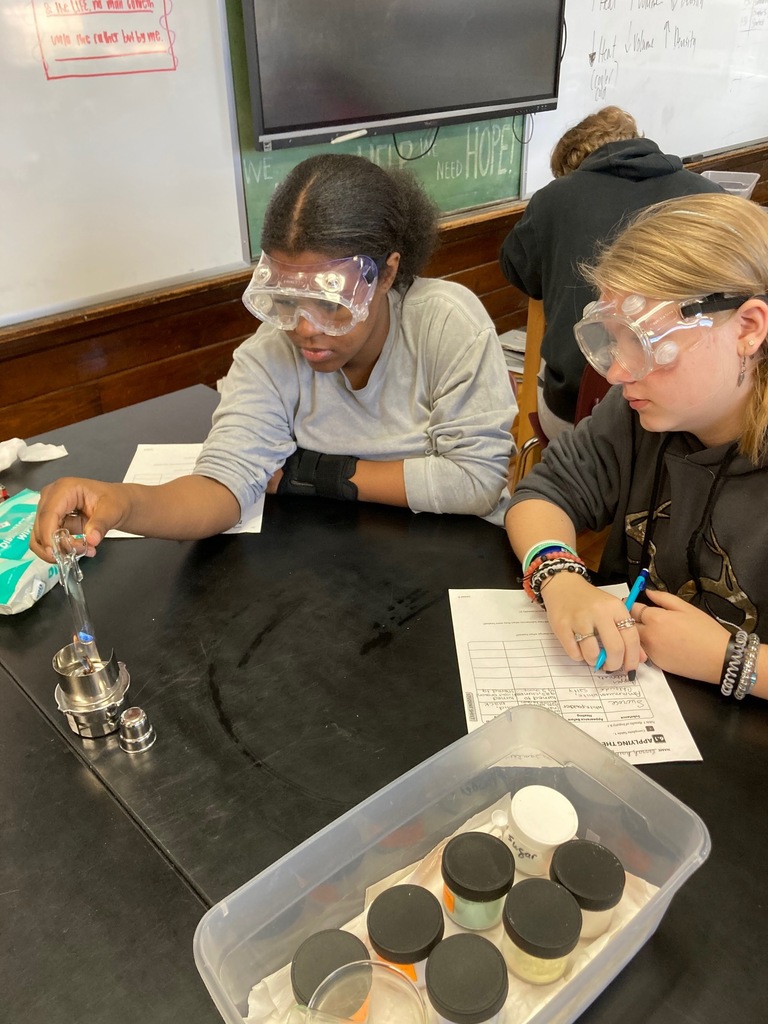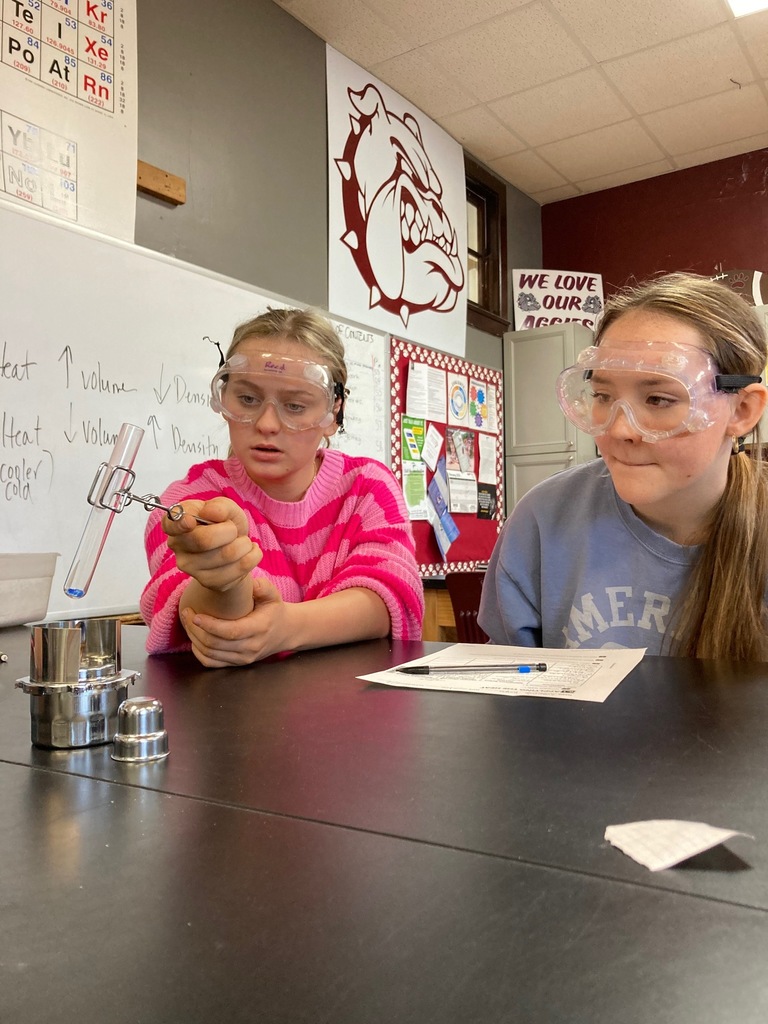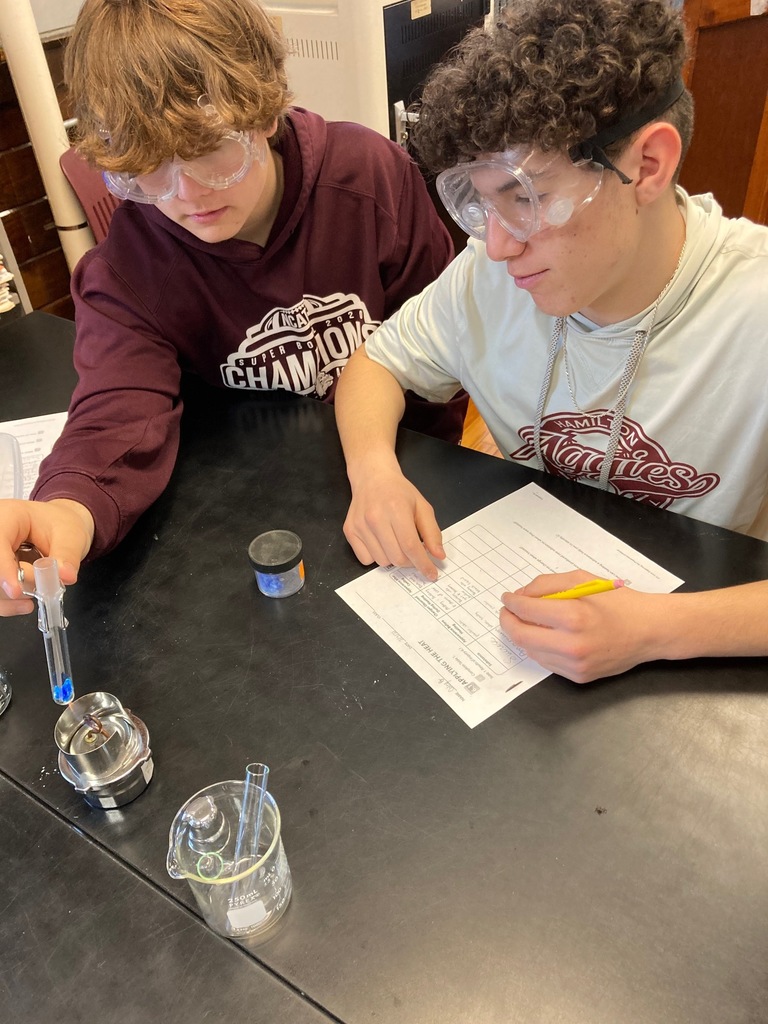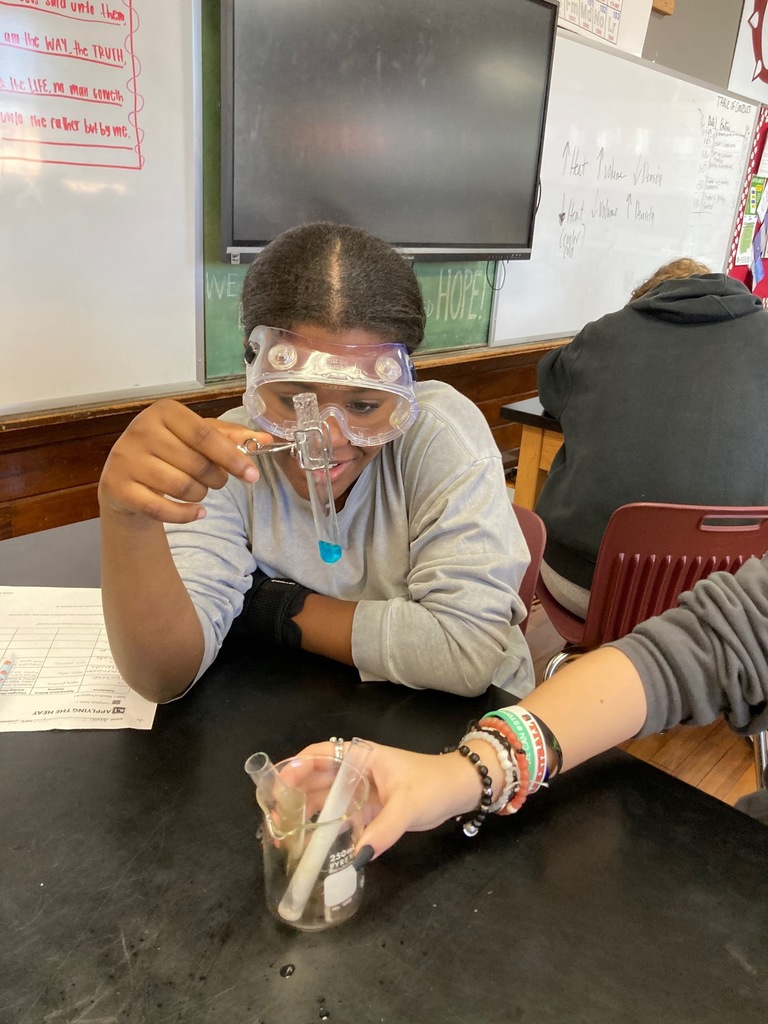 The 2023 Health Science Career Expo was held today and was a great success! Many thanks to our awesome career coaches who work hard to make these expos a great opportunity for our students! Also many thanks to all who participated! (...more pictures on our Facebook page).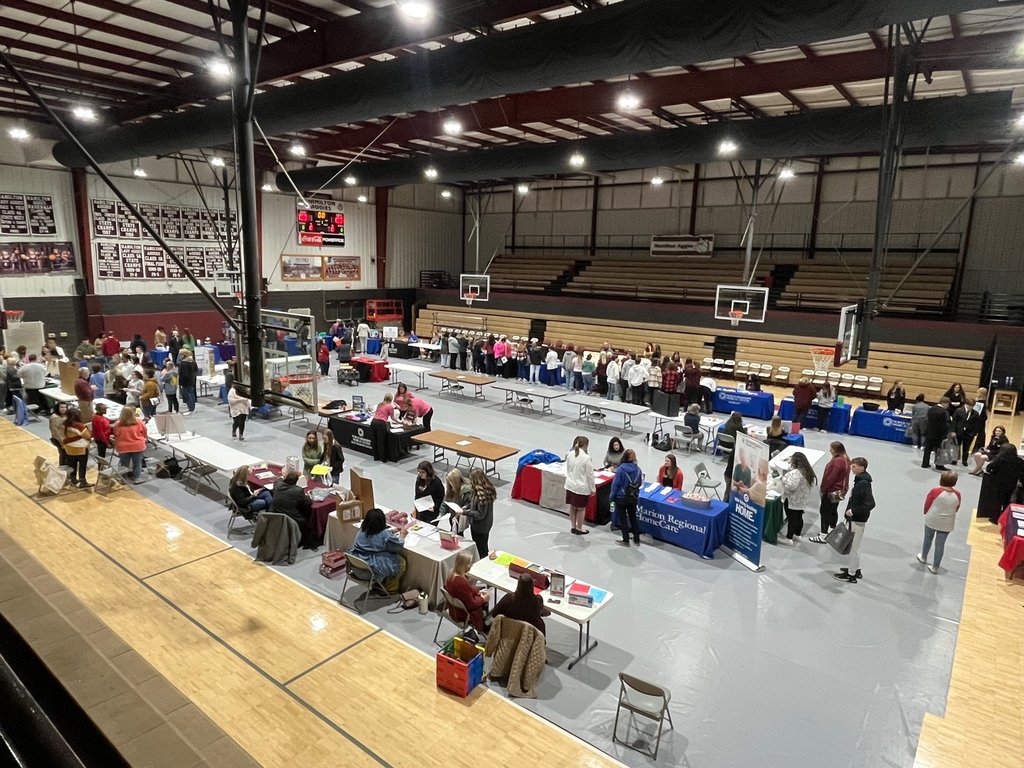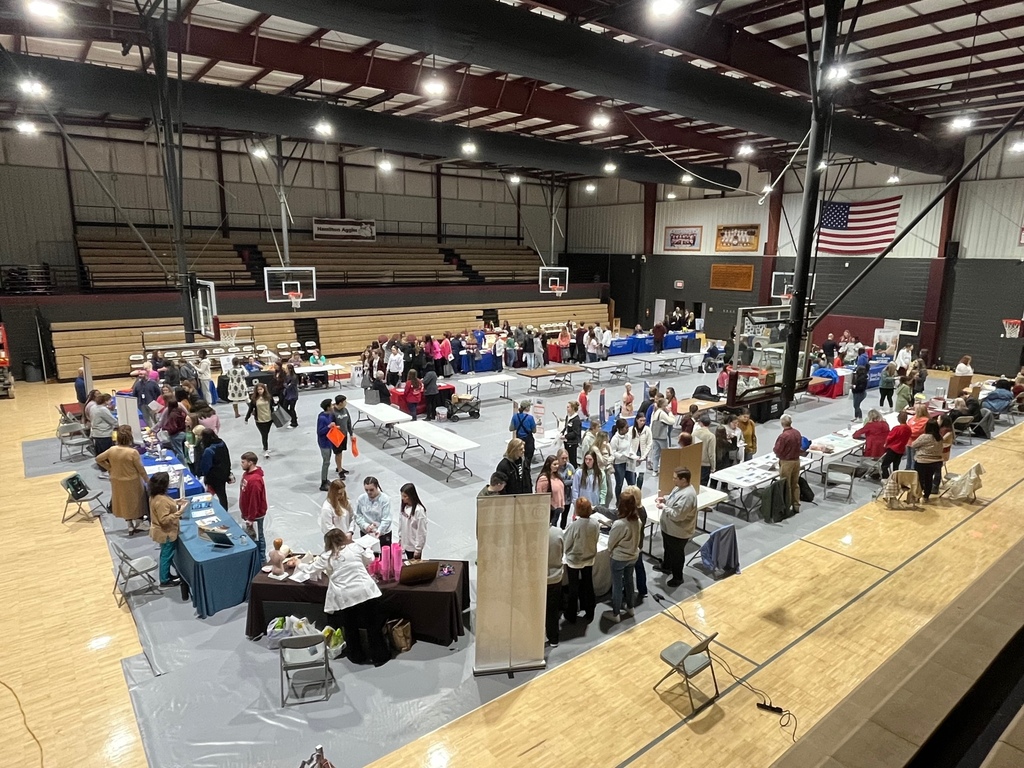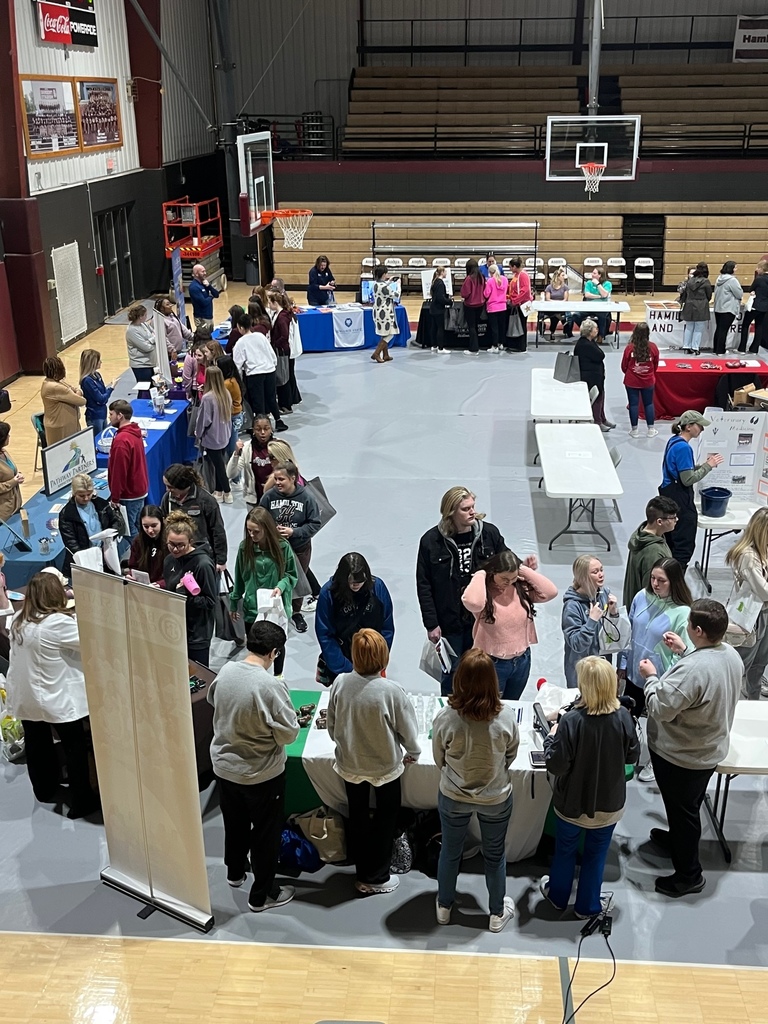 Thank you to our board members!!! We appreciate you!!!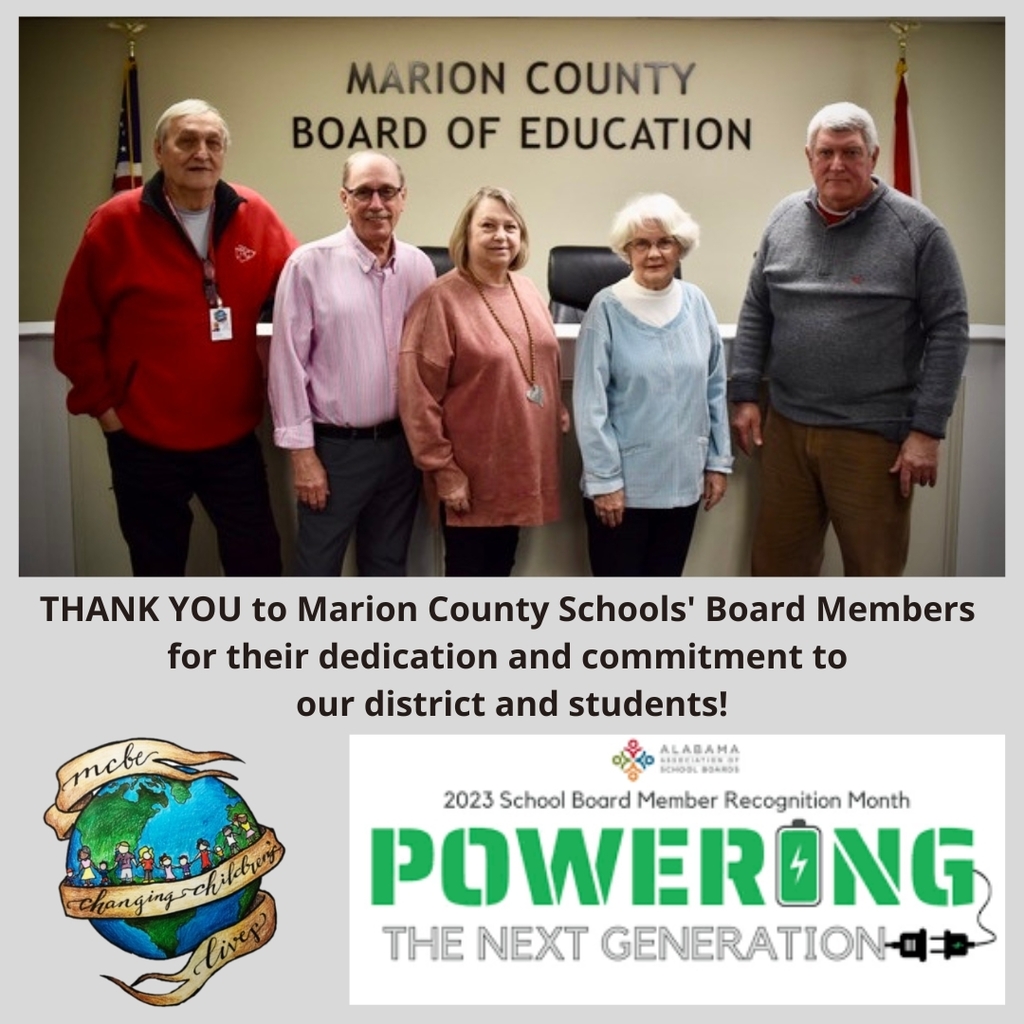 ****Attention local business/industry**** The Marion County Career Coaches invite you to participate in: 2023 BRIDGE Job Fair What - Job Fair for Graduating Seniors planning to go straight into the workforce/or those planning to attend local community colleges looking for part-time jobs after graduation When: Friday, February 24th 9:00-12:00 Rotating school groups (9:00-11:00 Seniors from Marion County Schools & 11:00-12:00 open to the public) Where: Bevill State Auditorium-Hamilton Campus Registration Form:
https://forms.gle/8tUrHwbHrQ7q9aGw6
We would like to give the opportunity for graduating seniors to get a head-start to gain employment after graduation or know what options are locally available to them. We plan to partner with the Career Center, local/surrounding business and industry, and Bevill State. Our local high schools will be bringing their senior class that want to come, or offer the opportunity to attend to just the students that still don't have a "plan" after graduation and are looking to go straight to the workforce, or possibly enroll in a local community college and need a part-time job. Thank you in advance for all of your support. Marion County Schools Career Coaches Lindsey Oliver
loliver@mcbe.net
Heather McCarley
Hmccarley@mcbe.net