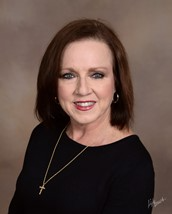 We begin this school year with eagerness and anticipation of what great things will happen this year. We made it through last year! It was challenging for all of us, but working together, we survived what we hope will be a once-in-a-lifetime pandemic. It will take time to recover from missing the last nine weeks of school in the spring of 2020, last years' quarantines, and virtual days. Our teachers are working diligently to make sure our students are making gains toward learning proficiently at grade level. By providing our students with the opportunity to learn in a safe and healthy environment, we will also be helping them to continue with their social and emotional growth. Please continue to work with your children at home by making sure they complete homework and keeping a check on their grades through our new student information system, PowerSchool.
On behalf of Marion County Schools, it is my pleasure to welcome you to our website. I appreciate that you are taking your time to find out more about our schools and our school system. Marion County Schools offer an excellent education to the children in the communities that we serve.
It is an honor to have the opportunity to serve in this capacity and I look forward to working with you as we all work together to do what is best for our children. With parents as our partners, we are changing children's lives!